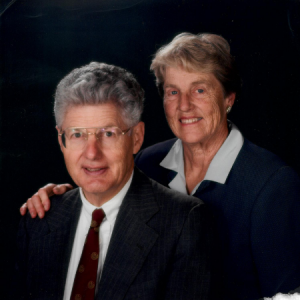 A $1M scholarship fund was recently opened at IECF to honor the legacy of George P. Bates, founder of Shield Packaging in California.
George, his wife Nancy, and their partners established the Chino-based company in 1971. Shield Packaging of California operated successfully under George's leadership until 2018, when the business was sold. George was known as an accomplished business person and dedicated family man who valued the importance of relationship-building and generosity to achieve a greater good.
The Shield Packaging, Chino Scholarship Fund was established in memory of George Bates to recognize both the remarkable service of Shield's employees and the support the company received over the years from the community of Chino. According to a spokesperson for the fund, scholarships will provide ongoing opportunities for the families of Shields' former staff members and others in and around Chino, and funds will also be granted to the community that enabled the business to prosper. "In keeping with George Bates' deep commitment to his team and community, this fund will continue his legacy while creating pathways to the future for the next generation," said the spokesperson.
Applications for scholarships to universities, colleges, and trade schools are open to any student whose great-grandparent, grandparent, parent, or legal guardian was employed by the company during the years 1995 – 2018. Secondly, any student who lives or works in the Chino area may also apply, as additional funds may be available. Scholarships will be distributed beginning in 2022, with applications available at www.iegives.org. For information on applying for a scholarship, please contact Celia Cudiamat, Senior Vice President, Grants and Community Impact, at ccudiamat@iegives.org.
The Shield Packaging, Chino Scholarship Fund is an endowed fund, which becomes a permanent source of community capital, helping to continue your good work forever. IECF has an 80-year history of helping philanthropists envision and build meaningful, long-term legacies. To learn more about charitable giving opportunities, contact our Senior Vice President of Charitable Giving, Brie Griset Smith, at 951-244-7777 or bgrisetsmith@iegives.org.
Photo courtesy of Shield Packaging of California: George P. and Nancy Bates