Overview
The Inland Empire Community Foundation works with stakeholders from across the IE to understand, address, and resource important issues.  Working under a framework of Equity, Economy, Education and Environment, IECF supports collaborative processes and investments to affect lasting change.

Current Initiatives
2020 Census: Ensuring the IE Counts
Listos California
Inland Economic Growth and Opportunity
Programs
Youth Grantmakers was created to empower youth to address issues that are important to them by participating in grantmaking. Through this program – now in its eleventh year – our young people are blossoming into active agents of change, preparing them for community leadership and philanthropy with purpose.
Capacity Building for IE Nonprofits:
Community Impact Fund
The Community Impact Fund provides the Foundation flexibility to address the most pressing, high priority needs facing our community. It also supports the nonprofit organizations serving our region by building organization capacity, innovations, and sustainability of these organizations.
2019 Grantees
Arts Connection – To increase the public value of arts, culture, and creativity in San Bernardino County through the Creative Pathways program
Bear Valley Community Healthcare District Foundation – The Mom & Dad Project – To fund a more efficient technology plan, website update, and consultation
Calicinto Ranch, Inc. – To fund Development person, mailings, promotional items, and donor development software
California Partnership – To fund San Bernardino Homlessness Capacity Building Project to provide access to affordable housing
Canine Support Teams, Inc. – To fund website re-design and optimization
Child Advocates of San Bernardino County – To develop the leadership abilities of C.A.S.A. alumni foster youth
Cove Communities Senior Association – To update personnel policies and effective staff performance review process to clarify responsibilities for programmatic changes and growth
Desert Blind Association, Inc. – To conduct a program evaluation including survey design, data collection, and data analysis reporting
Dezart Performs –To fund strategic planning and capital campaign feasibility analysis to create a strong board of community leaders and philanthropists and fiscal stability
Growing Inland Achievement – To fund a community outreach and communications plan to effectively communicate goals and impact throughout the Inland Empire
HIV + Aging Research Project – Palm Springs – To fund building support systems capacity for older adults with HIV
Making Hope Happen Foundation – To fund organizational assessment, including governance, planning and evaluation, accounting systems, and fundraising strategies
My Learning Studio Outreach – To develop a 3-year strategic plan through a planning retreat
Rebuilding Together Mountain Communities – To fund organizational transition through governance and leadership activities and resource development
Samaritan Counseling Center – To fund Behavioral Education And Management Services (BEAMS) program infrastructure and development and ABAT training specializing in Autism
The Empowerment Center – To fund the Youth Leadership Academy to identify reliable data measurement tools to measure youth self-esteem, financial literacy, and youth social skills. 
The LGBT Sanctuary Palm Springs, Inc. – To increase the overall sustainability of the individual giving program through donor development planning and implementation
United States Adaptive Recreation Center – To increase volunteers by establishing collaborations with potential new sources and increasing social media followers
United Way of the Desert – To fund the development of a Clear Impact Scorecard through technical assistance and consultation
Young Idyllwild, Inc. – To fund youth training and mentoring programs crucial to the economic well-being of our community's young people and the future of our community
Youth Mentoring Action Network – To provide professional development to non-profit leaders focused on elevating Black, Latinx, and LGBTQ communities as part of their missions
Inland Empire Changing the Narrative Toolkit for Nonprofits
Launched in March, the toolkit is designed to help nonprofits more effectively tell the story of their organizations from a position of strength as they seek funding from foundations, grantmakers and individual donors.
Census 2020: Ensuring the IE Counts
The Inland Empire Community Foundation is one of 10 organizations the State Census Office is partnering with to make sure everyone gets counted in the IE.
Picked by the California Census Office as an Administrative Community-Based Organization (ACBO), IECF is putting state and philanthropic resources behind local nonprofits in six regions across the Inland Empire in hard-to-count communities. As the ACBO, our goal is to ensure the most complete count possible of the residents of the Inland Empire – a count that will affect the flow of funds as well as political representation for the next decade.
IECF is playing a groundbreaking role by dispersing $2.4 million in state funds and $1.5 million in pooled private philanthropy to empower community-based organizations (CBOs) from the IE, and demonstrating that local organizations have the ability and are best equipped with the deepest roots and greatest trust among hard-to-count populations. Our central, decision-making partners are: Family Service Association, Alianza Coachella Valley, Center for Community Action and Environmental Justice, Warehouse Workers Resource Center, El Sol Neighborhood Educational Center, UCR Center for Social Innovation, Inland Empowerment and NALEO Education Fund. Over 33 organizations have received grants and sub-contracts to ensure an accurate Census 2020.
Census Sub Contractors
Center for American Islamic Relations
Community Health Action Network
Congregations Organized for Prophetic Engagement
El Sol Neighborhood Educational Center
Inland Coalition for Immigrant Justice
Inland Congregations United for Change
Inland Empire Labor Council
Empowering Success Now
Mi Familia Vota
Sigma Beta Xi, Inc.
TODEC (Training Occupational Development Educating Communities)
Warehouse Workers Resource Center
Pooled Fund Grantees
Alianza Coachella Valley
Bread of Life Church
Center for Community Action and Environmental Justice
Coachella Valley Justice
Community Health Action Network
Consejo de Federaciones Mexicanas en Norte America
El Sol Neighborhood Educational Center
Food in Need of Distribution, Inc.
Great Harvest Community Center
Inland Empire Immigrant Youth Collective
Interfaith Movement for Human Integrity
Mi Familia Vota Education Fund
Motivating Action Leadership Opportunity
Nehemiah Charitable Fund
Organizacion en California de Lideres Campesinas, Inc.
Pomona Economic Opportunity Center
Sigma Beta Xi, Inc.
Starting Over, Inc.
TODEC Legal Services
Young Scholars for Academic Empowerment*
Youth Leadership Institute*
Listos California
Listos California is the state's new emergency preparedness campaign led by the Governor's Office of Emergency Services (CAL OES) and California Volunteers to make sure our most at-risk residents – those who are socially isolated, seniors, low-income, disabled or limited-English speakers – will have a plan for themselves and their families in the event of a disaster. Listos also encourages community engagement in local disaster planning as an essential part of getting all California prepared for any emergency.
With $2.1 million in state funding, IECF is re-granting to nonprofits that serve diverse and vulnerable populations in Riverside County. For San Bernardino County, the state is partnering with El Sol Neighborhood Educational Center. IECF is part of a statewide network of community-based organizations in 24 counties designated to provide emergency preparedness education and outreach as part of the Listos Campaign.
Inclusive Economic Development & IEGO

Regional economic development that supports higher wages and worker mobility and is environmentally sustainable is an important mission for the Inland Empire. In 2017 and 2018, private- and public-sector leaders from Riverside and San Bernardino counties worked together and with the Brookings Institution to understand the Inland Empire's potential to create jobs at good wages for those without a four-year degree.
The process resulted in a strategic framework called Inland Growth and Economic Opportunity. IEGO documented its research and strategies in a report called "Middle Class Jobs for a Fast Growing Region," April 2019 (www.inlandgrowth.com). The strategy identifies sectors that can create these jobs and the workforce alignment needed to help workers capture more wages, benefits, and skills development in a dynamic and changing economy. Implemented, the framework has the potential to put the region on a more prosperous and secure future and lift thousands out of poverty.
Through research and visioning, participants agreed to align workforce and economic development efforts in growing industry sectors such as logistics, cyber security, air emissions and environmental technology, and advanced manufacturing. Some sectors, like logistics and advanced manufacturing, have a strong base in the region and need to adapt to rapid automation, improve conditions for workers, and adapt environmental regulations to be truly sustainable and benefit workers. Others, like green technology and IT/Cybersecurity, are emerging sectors with important business and educational assets in the IE that need to be leveraged for sector growth.
For instance, Cal State San Bernardino has the number 3 school for Cybersecurity in the U.S., yet workers leave for jobs in other places. The relocation of the California Air Resources Board offers tremendous potential for the relocation and growth of businesses working on green technology and air quality.
At the core of IEGO is the need to transform how we work together to build partnerships, collaborations, and networks to align the efforts of this 27,000 square mile region. In part because of the sheer size of the Inland Empire, and the scale of change IEGO requires, the effort operates as an intentional network of businesses and institutions throughout San Bernardino and Riverside Counties, committed to creating better jobs and increasing access to them in what has become one of the fastest-growing population centers in the U.S.
In 2020, with facilitation led by consulting firm Jobs for the Future, IEGO is implementing its recommendations with greater and greater inclusion of the many voices needed to create a more just and sustainable economy is a central focus in 2020. For more information contact…
IEGO partners include the Brookings Institution, Inland Empire Community Foundation, Riverside and San Bernardino Counties, businesses, economic developers, higher education, and more. Today, IEGO is supporting teams to begin aligning cross-sector efforts and maximizing the assets of the IE for good jobs, strong businesses, and vibrant communities.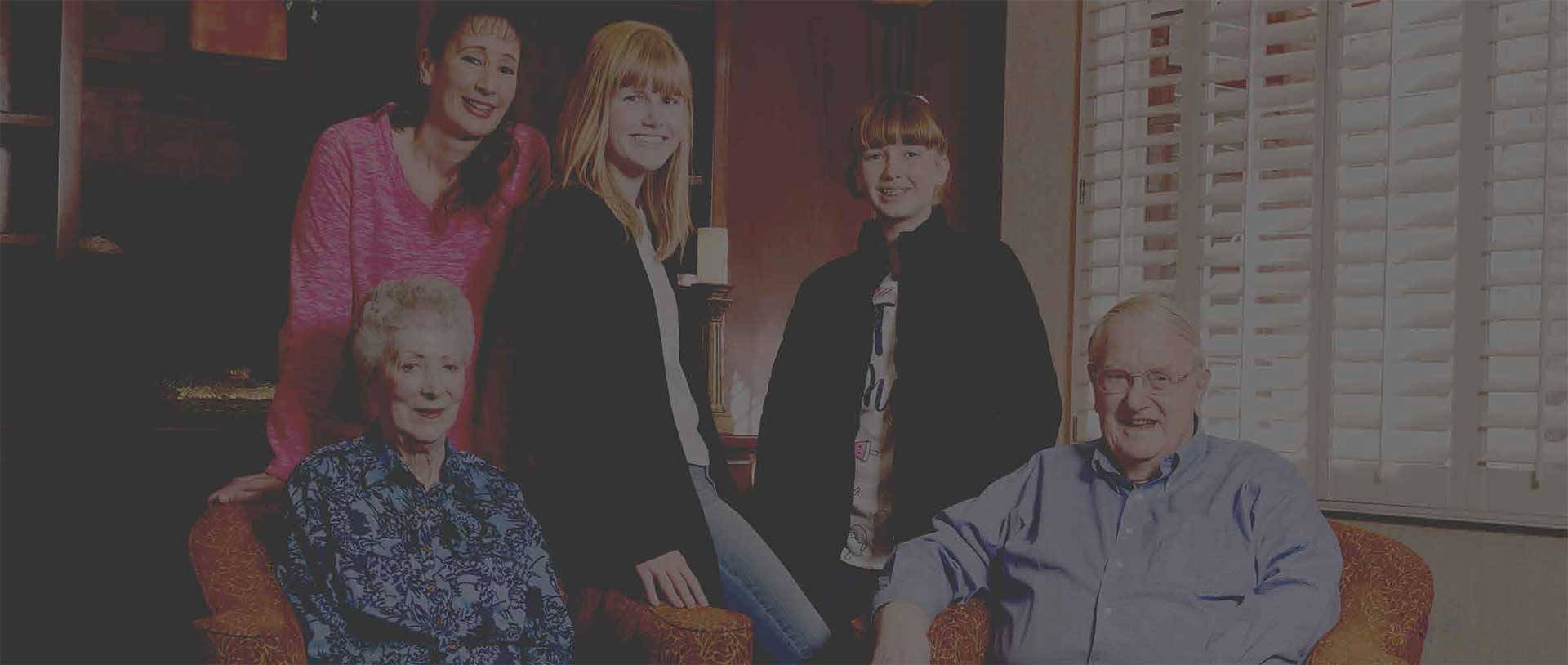 Capacity Building for IE Nonprofits
The Inland Empire Community Foundation invests in our region's nonprofits because they are vital to a healthy and stronger community. Starting in 2013, IECF has funded nonprofits with multi and one-year capacity grants to help them improve their ability to manage change and respond to opportunities.
Capacity building funds provide an opportunity for nonprofits to reflect, learn, and take action in developing short and long-term, sustainable solutions to challenges they face in addressing crucial community needs.
The Foundation accepts competitive grant proposals from nonprofit organizations who work to make a difference in the lives of Riverside and San Bernardino County residents throughout the year.
Nonprofits wishing to apply need to demonstrate a commitment to building organizational capacity. This includes having developed short and long-term strategies for addressing identified organizational needs based on board and staff assessments or strategic planning. Strong candidates in the competitive grant process should show potential for how the award will make a difference in how the organization is governed, managed, financed, or operated in the future.
Nonprofits interested in applying can view the 2020 grant schedule and instructions.
Resources
Community Building Initiative Report
Funders Alliance
For more information, contact Celia Cudiamat, SVP of Grants & Community Impact at ccudiamat@iegives.org.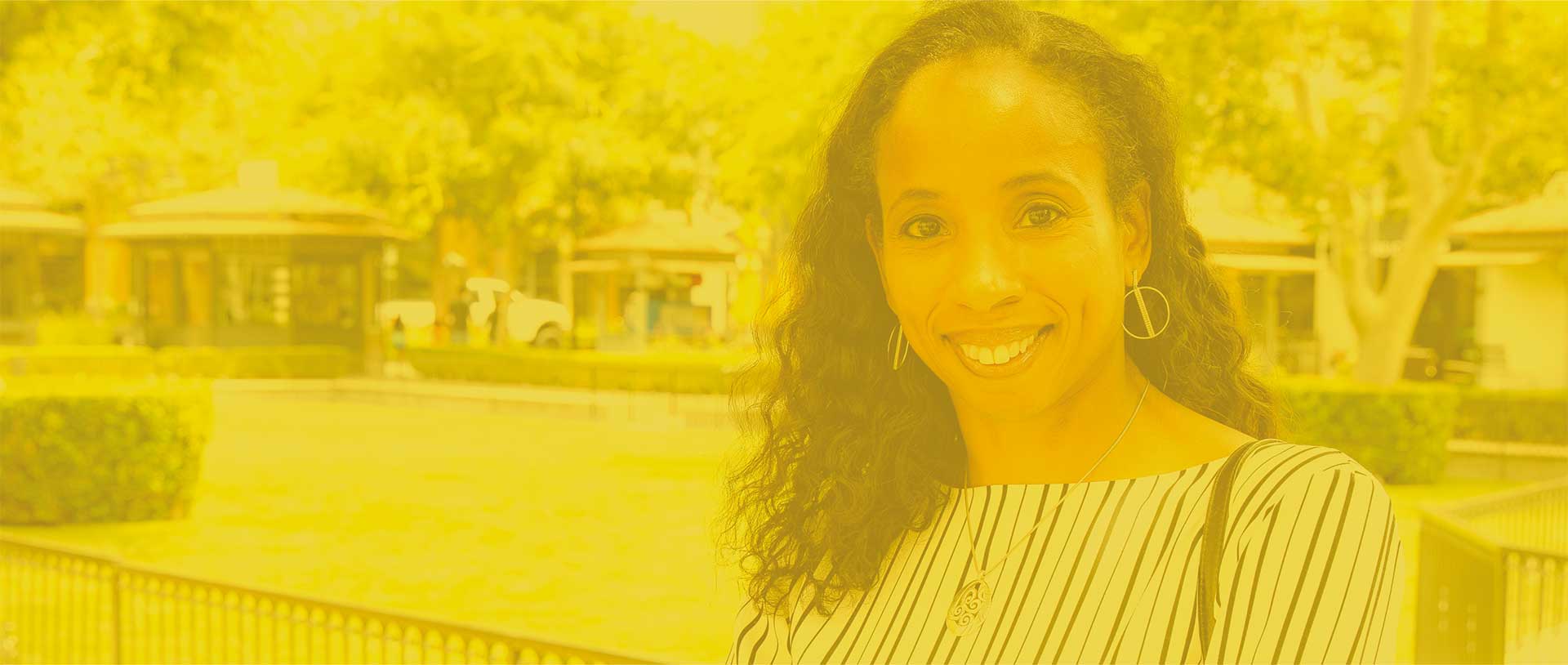 Women's Giving Fund
The Women's Giving Fund is an inclusive opportunity for female donors to learn about women's economic security issues, focus giving on issues impacting women and children, and experience the power of collaborative philanthropy.
To support the Women's Giving Fund and help uplift women and their families in the IE, click the button below.
GIVE TODAY
For more information, contact Darcy McNaboe, Regional Charitable Giving Officer at dmcnaboe@iegives.org.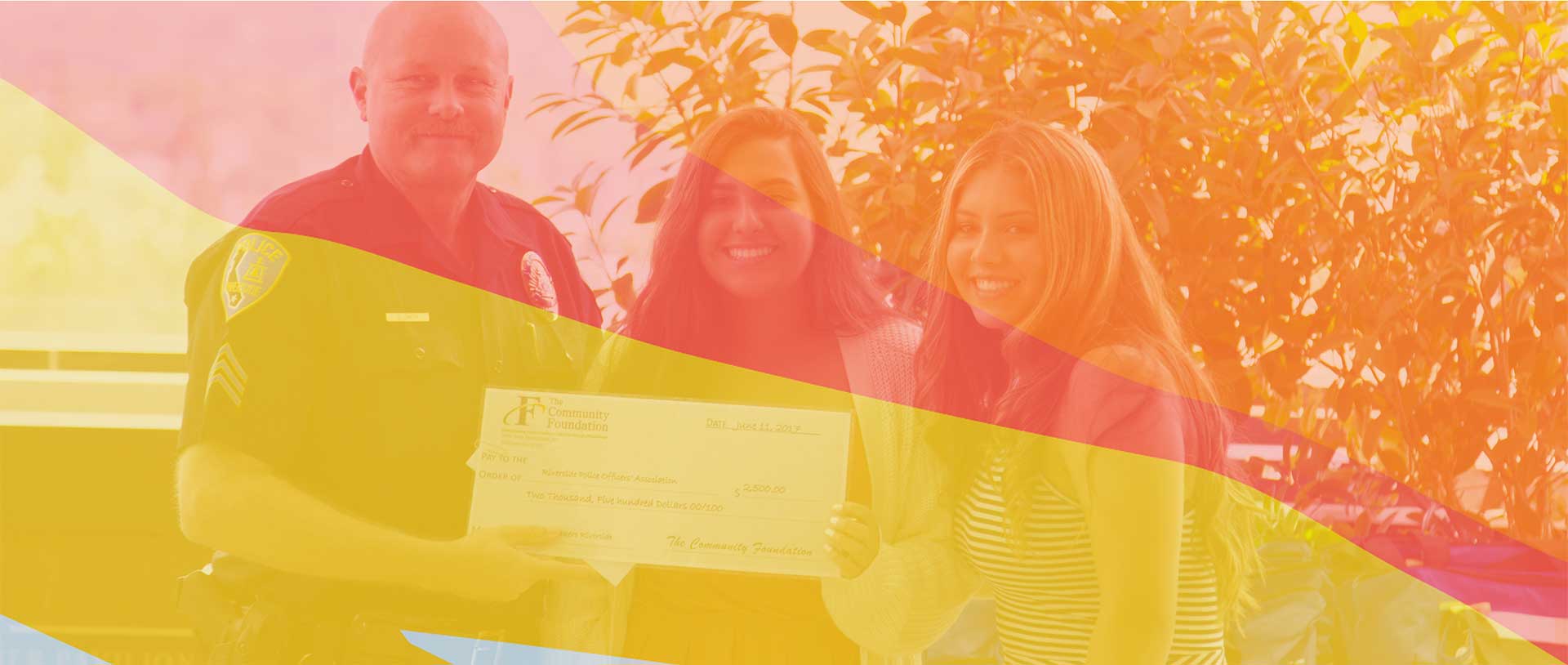 Youth Grantmakers
Now in its thirteenth year, Youth Grantmakers empowers young people to become active agents of change and responsible community leaders by learning about the nonprofit sector in their communities, working to understand equity as a grantmaking lens, and undertaking a grantmaking process for local organizations.
To support Youth Grantmakers and help create civic leaders of tomorrow, click the button below.
GIVE TODAY
During their academic year training, students survey other students to understand what is important to them, learn about local nonprofits serving youth, undertake service projects, analyze grant applications, debate critical needs, and prioritize worthwhile requests. IECF manages YG programs in Riverside, San Bernardino, and Coachella Valley.
Youth Grantmakers PDF
Youth Grantmakers Video
Alumni Stories
Press Release
Coachella Valley Grantees
Alzheimers Coachella Valley
Animal Samaritans
Big Brothers Big Sisters of the Desert, Inc.
Birth Choice of the Desert
Boo2Bullying, Inc.
Boys & Girls Club of Coachella Valley
Boys & Girls Club of Coachella Valley – Mecca Unit
Braille Institute of America
Cathedral City High School
Children's Discovery Museum of the Desert
Christopher's Clubhouse
Coachella Valley Housing Coalition
Family YMCA of the Desert
Friends of the Palm Springs Animal Shelter
Friends Of The Riverside County Family Justice Center Foundation
GRID Alternatives Inland Empire
Operation Safe House, Inc.
Palm Springs High School
Rancho Mirage High School
Read with Me Volunteer Programs
Smooth Transition, Inc.
United Cerebral Palsy of the Inland Empire
Variety – the Children's Charity of the Desert
Riverside Grantees
Alvord Unified School District
Anointed Vessel Productions, Inc.
Aquinas High School
Arc of Riverside County
Arlington High School
Assistance League of Riverside
Assistance League of Temecula Valley
AXIS Foundation, Inc.
Big Brothers Big Sisters of the Desert, Inc.
Big Brothers Big Sisters of the Inland Empire
Birth Choice of the Desert
Blue Stars Mothers HOME CA30
Boojum Institute for Experiential Education
Borrego Community Health Foundation
Boys & Girls Club of Redlands
Building Resilient Communities
Calicinto Ranch, Inc.
CASA of Riverside County
Catholic Charities Riverside
Center for Excellence in Education
Cham Joeun Grace Church
Child Leader Project (CLP)
Childhood Cancer Foundation
City of Riverside
Community Health Systems, Inc.
Community Settlement Association
Concept 7, Inc.
Cops 4 Kids & Communities, Inc.
Daughters of Mary Mother of Mercy
Easter Seals, Southern California
Escuela De La Raza Unida
Fair Housing Council
Families & Friends of Murder Victims
Fender Museum Of The Arts Foundation
Freestyle Foundation, Inc.
GRID Alternatives Inland Empire
Habitat for Humanity-Riverside
Inland Congregations United For Change
Inland Empire Future Leaders Program
Invisible Children
Jefferson Transition
Kamali'i Foster Family Agency
La Sierra High School
Latino Voter Registration and Education Project
Life Christian Academy
Love Riverside
MLK HS
Moreno Valley Unified School District
Music Changing Lives
My Learning Studio Outreach
Norte Vista High School
North High School
Notre Dame High School
Oak Grove Institute Foundation, Inc.
Olive Crest Treatment Center
Operation Safe House, Inc.
Poly High School
Pomona Economic Opportunity Center
Queen of Hearts Therapeutic Riding Center, Inc.
Ramona High School
RCCD Foundation
Reach Out West End, Inc.
Rising Stars Business Academy
Riverside Community Arts Association
Riverside Center for Spiritual Living
Riverside Area Rape Crisis Center
Riverside Baptist Church
Riverside Medical Clinic Foundation
Riverside Police Officers' Association Assistance Fund
Riverside Recovery Resources
Ronald McDonald House-Seattle
Safe Alternatives For Everyone, Inc.
Smooth Transition Inc
Special Olympics Inland Empire Region
Suicide Awareness Requires Action
Templo La Roca Firme
The Empowerment Center
Thomas W. Wathen Foundation
Walden Family Services
Women Wonder Writers
Youth Action Project
Youth Hope Foundation
San Bernardino Grantees
American Red Cross
Aquinas High School
Big Brothers Big Sisters of the Inland Empire
Bing Wong Elementary School PTO
Bruins Fighting Pediatric Cancer
Burn Institute-Inland Empire
Children's Fund, Inc
Congregation Emanu El School for Jewish Living
Family Service Association of Redlands
First Church of the Nazarene
First Presbyterian Church of San Bernardino
FOOCUS, Inc. (Forgiving Ourselves & Others Creating a United Sisterhood)
Foothill Family Shelter Inc.
Hamilton Essentials Foundation, Inc.
Highlander Boxing Club
Holy Name of Jesus Catholic Community
Humane Society of San Bernardino
Neighborhood Housing
Operation New Hope
Pomona Economic Opportunity Center
Project Fighting Chance
Riverside Children's Theatre
Saint Adelaide Parish
San Bernardino Fatherhood
Trax Equestrian Center, Inc.
Young Visionaries Youth Leadership Academy
Young Women Empowerment Foundation
Youth Action Project
Youth Hope Foundation
Native Youth Grantees
Assistance League of Temecula Valley
Big Brothers Big Sisters of the Inland Empire
Habitat for Humanity Inland Valley
Oak Grove Institute Foundation, Inc.
Operation Prom Girl Southern California
Phoenix Patriot Foundation
Special Olympics Inland Empire Region
The Empowerment Center
For more information on how to become a Youth Grantmaker or for further details about the program, contact Denisha Shackelford, Youth Initiatives Manager at dshackelford@iegives.org.