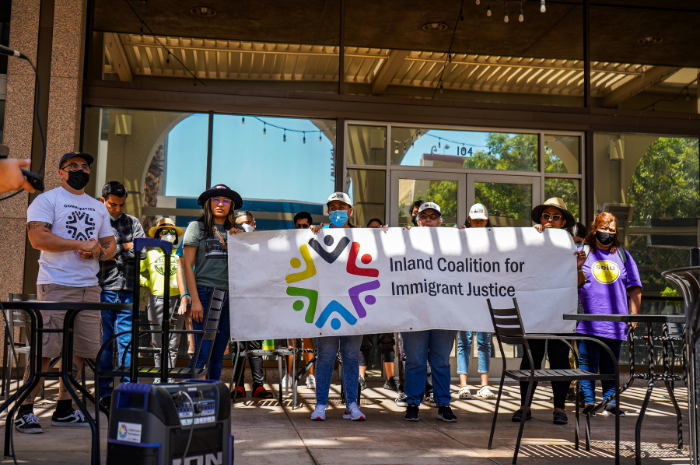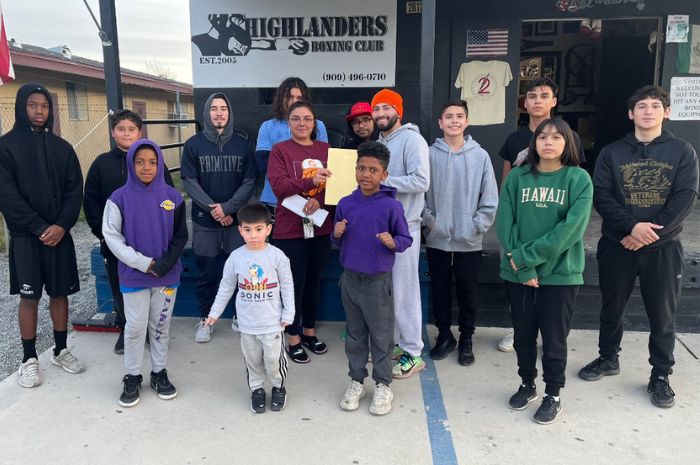 "Cielo" means "sky" or "heaven" in Spanish. The name signals hope – sky's the limit – and gives a nod to the aspirations, resilience, and dreams that define the Inland Empire's Latino community.
The Cultivating Inland Empire Latino Opportunity (CIELO) Fund at IECF launched in 2022 as a Signature Fund celebrating the Foundation's 80th Anniversary. The CIELO Fund's mission is to uplift and invest in organizations, initiatives and ideas that are led by – and serve – Latinos in the Inland Empire. Leading the effort is CIELO Fund founder and IECF Board Member, Jesse Melgar, who, along with regional Latino leaders who make up the Leadership and Grantmaking Committee, have raised more than half a million dollars to jumpstart the effort within its first year. Jesse and the Committee are passionate about encouraging like-minded individuals to uplift Latino communities and help them thrive.
One Year of Impressive Achievements
In September 2023, the CIELO Fund recognized its one-year anniversary with the announcement that over $1 million had been raised to support IE Latino communities! Over 200 supporters, sponsors, nonprofits and student scholars gathered for a jubilant celebration in honor of the fund's achievements. View photos of the event here.
In collaboration with Latinos Lead, a nonprofit organization that promotes more inclusive and effective civil society organizations, the CIELO Fund released a new report, Inclusive Leadership. The report analyzes Latino representation on 198 nonprofit boards in the Inland Empire. Findings highlight disparities in board diversity across sectors. For example, in Health & Human Services, 38.4% of boards had no Latino members, while Arts & Culture had 62% without Latino representation. Despite these challenges, a commitment to diversity is growing, driven by foundations and community leaders. The report sets a baseline for measuring Latino board representation and plans a follow-up in 2025, covering 1,933 boards.
Inclusive Leadership Report
The CIELO Fund also commissioned a qualitative report by USC Center for Latinx and Latin American Studies called ¡Se Ve! ¡Se Siente! ¡El Pueblo está Presente!: An Analysis of a Region in Transition from the Perspective of Inland Empire Latino Organizational Leaders offers ideas to empower Latino communities for the future based on conversations with select Inland Empire Latino leaders.
¡Se Ve! ¡Se Siente! ¡El Pueblo está Presente! Report
2023 Grantees
The inaugural CIELO Fund grantees are:
● Alianza Coachella
● Associacion de Emprendedores
● California Immigrant Youth Justice Coalition
● CARECEN – San Bernardino
● Casa Blanca Home of Neighborly Service
● Centro Del Inmigrante
● CHIRLA – San Bernardino
● Desert Sun – Coachella Latino Voices Initiative
● East Coachella Valley for Change
● Escuela de la Raza
● Galilee Center
● GANAS – Genuine. Animate. Navigate. Assist. Succeed.
● Get in Motion Entrepreneurs
● Highlanders Boxing Club
● Inland Empire Future Leaders Program
● Inland Empire Latino Lawyers Association (IELLA)
● Inland Empire Immigrant Youth Collective
● Inland Coalition for Immigrant Justice
● KVCR/NPR – IE Latino Voices
● La Red de Provedoras
● Ontario-Montclair Promise Scholars
● Read with Me
● San Bernardino Community Services
● TODEC Legal Services
● Unidos for La Causa
Read more here.
Already, the CIELO Fund is making an impact. In 2023, the CIELO Fund made its inaugural grant awards to 25 Latino-led and serving organizations throughout Riverside and San Bernardino counties totaling $280,000 in funding.
Additionally, the CIELO Fund Leadership and Grantmaking Committee is proud to invest in the next generation of local leaders with the launch of the inaugural CIELO Fund Scholars Program to invest in Latino students attending Inland Empire colleges and universities, especially those intending to remain and work in the region upon completing their studies. In August 2023, the CIELO Fund awarded $125,000 in scholarships to 83 Latino students throughout the IE.
This follows the CIELO Fund's partnership with UC Riverside to publish its first report "Aqui Estamos: A Data Profile of Latinos in the Inland Empire." This report uses census data to evaluate where Latinos in the region are excelling and where need exists. The Committee was guided by the report's findings in identifying where funding might carry the most impact in its first round of grant awards.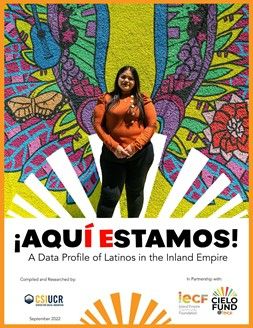 Read the report here.
Read the press release here.
Latinos are officially the largest ethnic group in the Inland Empire, making up 52%, but this growth isn't reflected in targeted philanthropic investments in the community regionally. There is no IE-based foundation leading a strategy that specifically lifts up the Latino community. Now is the opportunity to change that with a fund that centers local organizations and leaders and supports the work of organizations serving those who need it most.
What are the benefits of The CIELO Fund?
Support Latino-led and serving nonprofit organizations doing impactful work throughout the Inland Empire

Learn and support a better understanding of the issues impacting Latinos in the region

Combine your gift with others to enhance impact

Network with other Latinos who are philanthropically-minded and living their passion
With your gift, you are providing vital support to Latino-based organizations that are working to improve social and economic conditions in the Latino community and join with other donors and funders who are committed to advancing healthy communities in the region for all.
CIELO Fund In the News
See what the media is saying about the CIELO Fund! Check out these stories on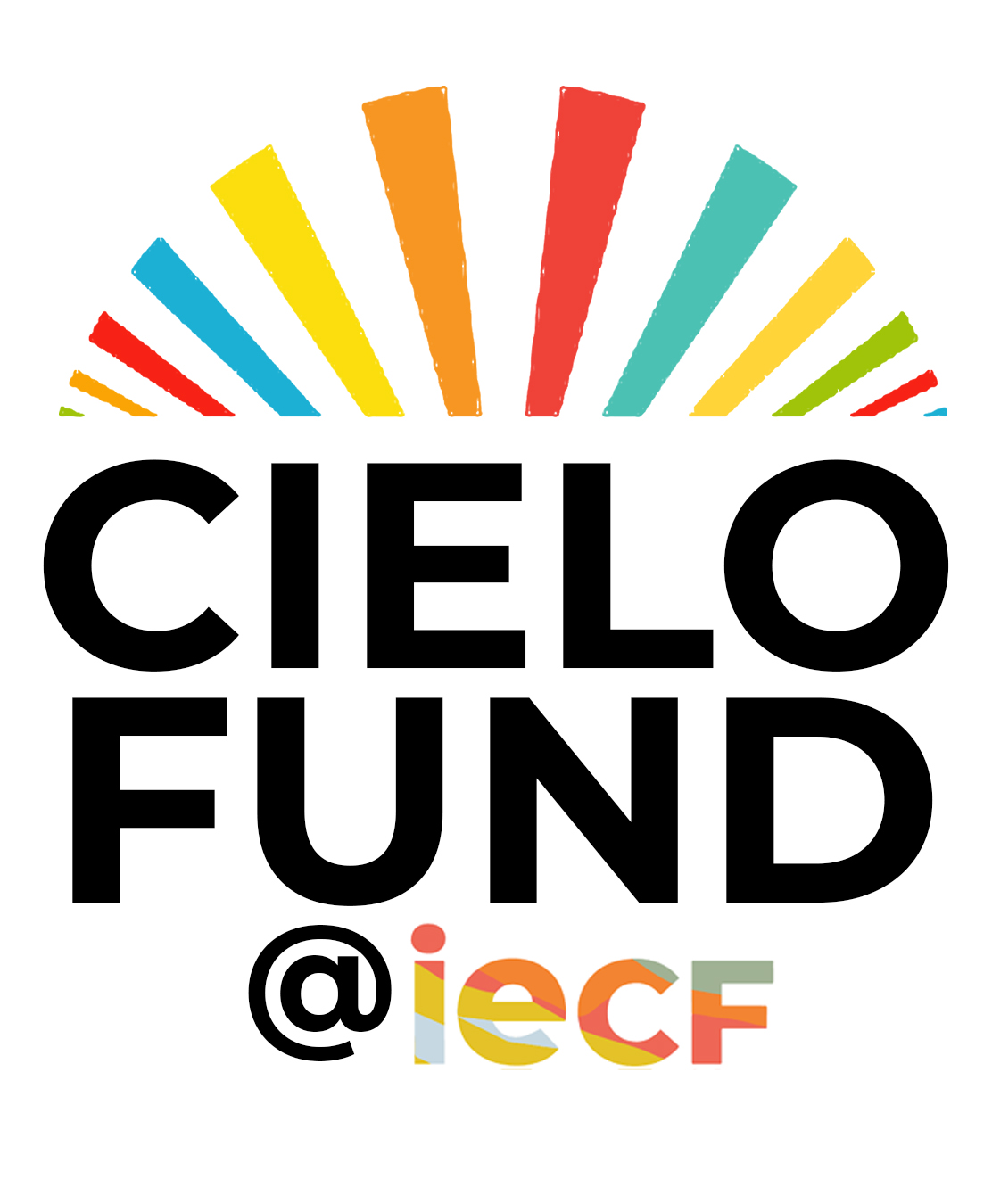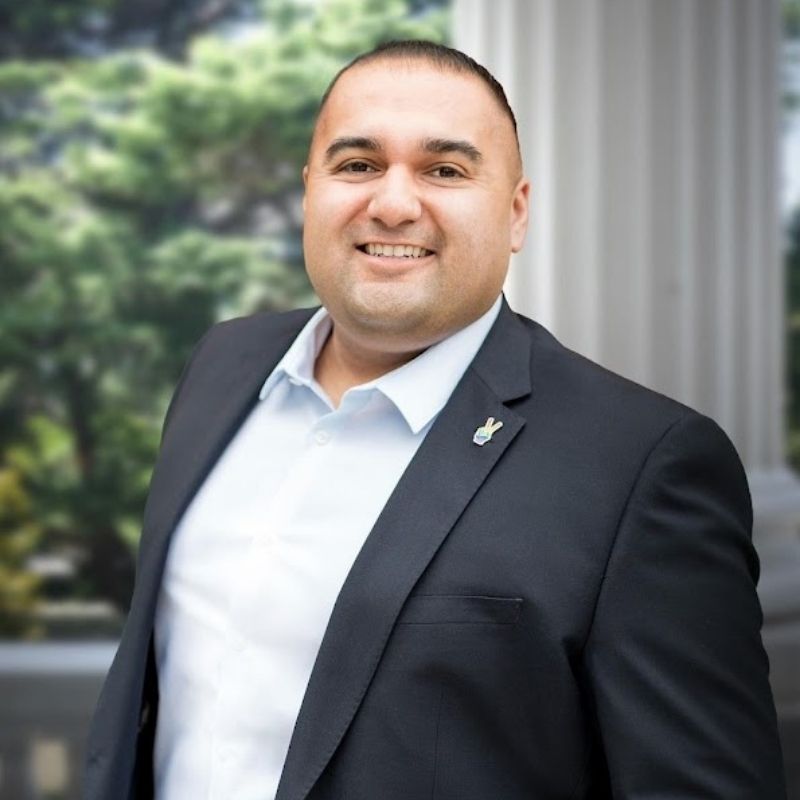 As the Latino community in the Inland Empire grows, so should investments in the people, organizations, and opportunities helping our community thrive. That's why we created The CIELO Fund – a fund by us, for us, that uplifts our stories and experiences while centering local organizations serving those who need it most. 
Jesse Melgar –  Founding Fund Chair/IECF Board Member
To learn more about the Fund, download the CIELO Fund PDF
Founding CIELO Fund Leadership and Grant Committee
Sergio Bohon
Wells Fargo Advisors & IECF Board Member*
Silvia Paz
Executive Director, Alianza Coachella Valley*
Elizabeth Romero
Assistant Vice Chancellor of Government and Community Relations, UC Riverside*
Luz Gallegos
Executive Director, TODEC Legal Center, Inc.*
Marco Robles
IECF Board Member and Latino Leader*
Marisa Valdez Yeager
Associate Vice President for Government and Community Relations, CSU San Bernardino​*
Helen Iris Torres
Executive Director, Hispanas Organized for Political Equality (HOPE)*
Angel Rodriguez
Associate Vice Chancellor of Government Relations & Strategic Communications, San Bernardino Community College District*
Tomas D. Morales
President, CSU San Bernardino*
Diana Z. Rodriguez
Chancellor, San Bernardino Community College District*
Contact:
Jose A. Marquez, CSPG 
Director of Planned Giving
jmarquez@iegives.org
*Titles for identification purposes only.