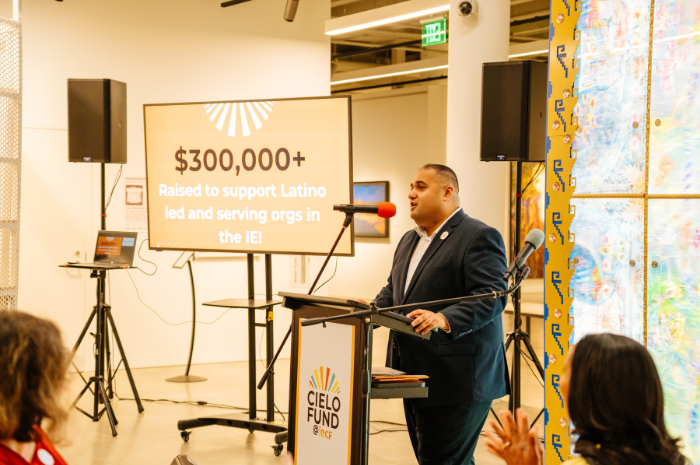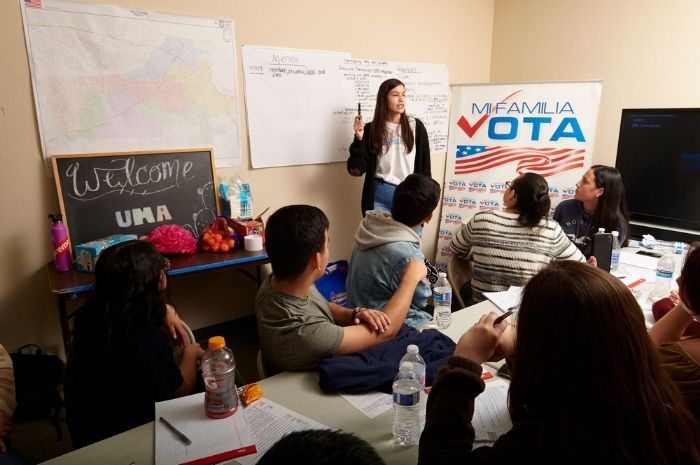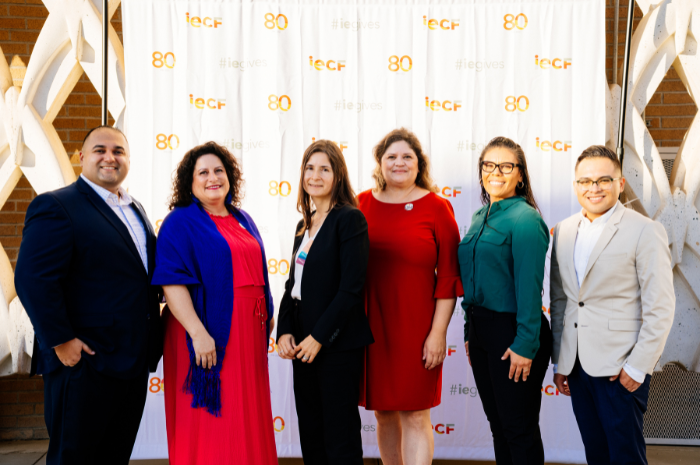 "Cielo" means "sky" or "heaven" in Spanish. The name signals hope – sky's the limit – and gives a nod to the aspirations, resilience, and dreams that define the Inland Empire's Latino community.
IECF has launched the Cultivating Inland Empire Latino Opportunity (CIELO) Fund as one of several Signature Funds in celebration of the Foundation's 80th Anniversary. Leading the effort is IECF Board Member, Jesse Melgar, who is powering the way toward achieving the Fund's first-year goal of $80,000! Jesse is passionate about encouraging like-minded individuals to help Latino communities thrive in Riverside and San Bernardino Counties.
Managed by IECF, the CIELO Fund is dedicated to empowering the lives of Latinos in the Inland Empire by uplifting and investing in organizations, initiatives and ideas that are led by – and serve – Latinos in the region.
Latinos are officially the largest ethnic group in the Inland Empire, but this growth isn't reflected in targeted philanthropic investments in the community regionally. There is no IE-based foundation leading a strategy that specifically lifts up the Latino community. Now is the opportunity to change that with a fund that centers local organizations and leaders and supports the work of organizations serving those who need it most.
What are the benefits of The CIELO Fund?
Support Latino led and serving nonprofit organizations doing impactful work throughout the Inland Empire
Learn about issues impacting Latinos
Combine your gift with others to enhance impact
Network with other Latinos who are philanthropically-minded and living their passion
GIVE TODAY
With your gift, you are providing vital support to Latino-based organizations that are working to improve social and economic conditions in the Latino community and join with other donors and funders who are committed to advancing healthy communities in the region for all.
Aqui Estamos: A Data Profile of Latinos in the Inland Empire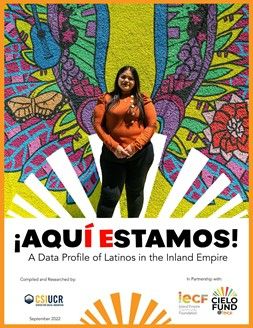 The CIELO Fund was proud to partner with UC Riverside to publish our initial report "Aqui Estamos: A Data Profile of Latinos in the Inland Empire." This report uses census data to evaluate where Latinos in the region are excelling and where need exists. This report will also help identify where funding might carry the most impact.
Read the report here.
Read the press release here.
See what the media is saying about the CIELO Fund! Check out these stories on ABC7, La Opinion, Press Enterprise, and the Sacramento Bee.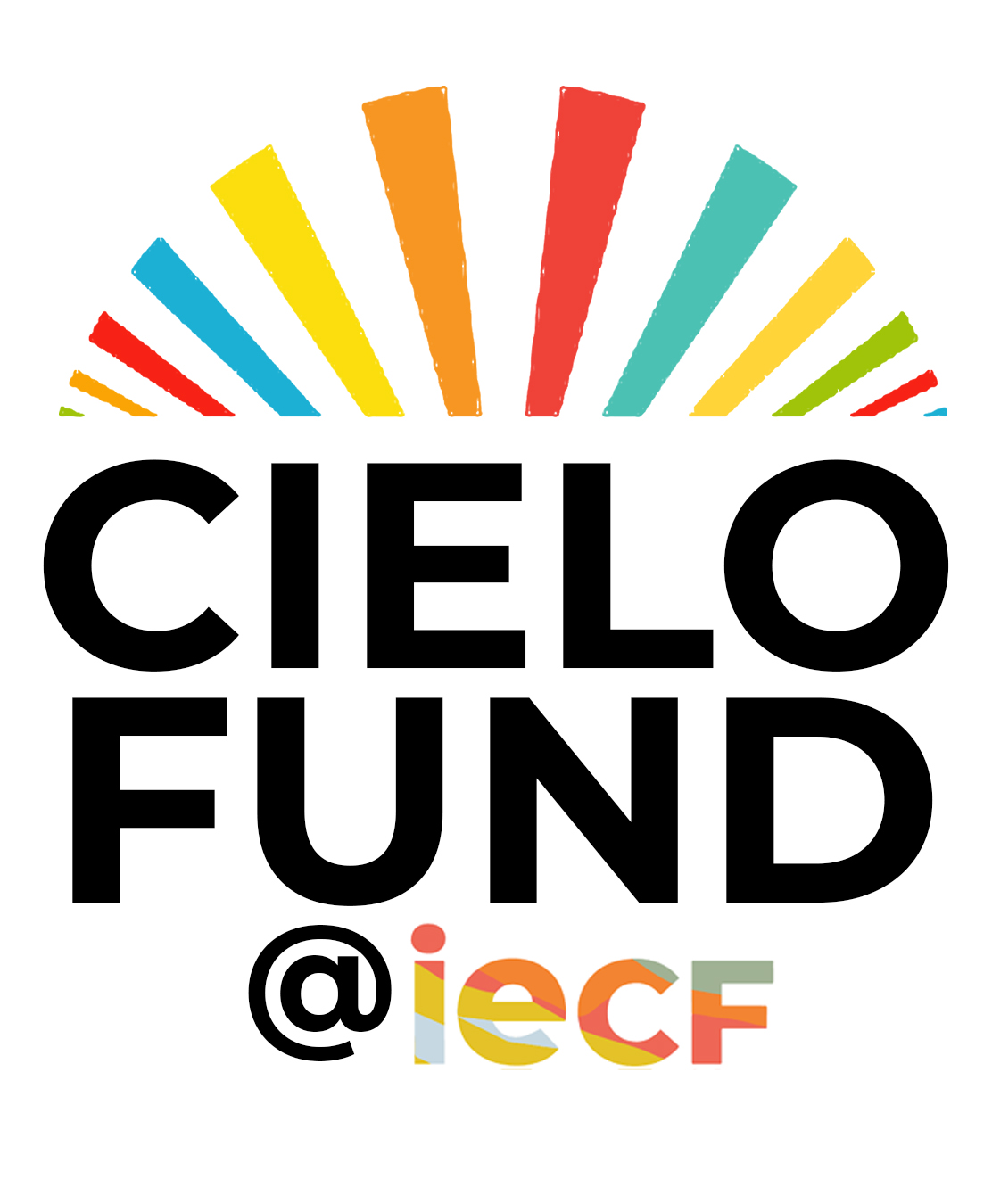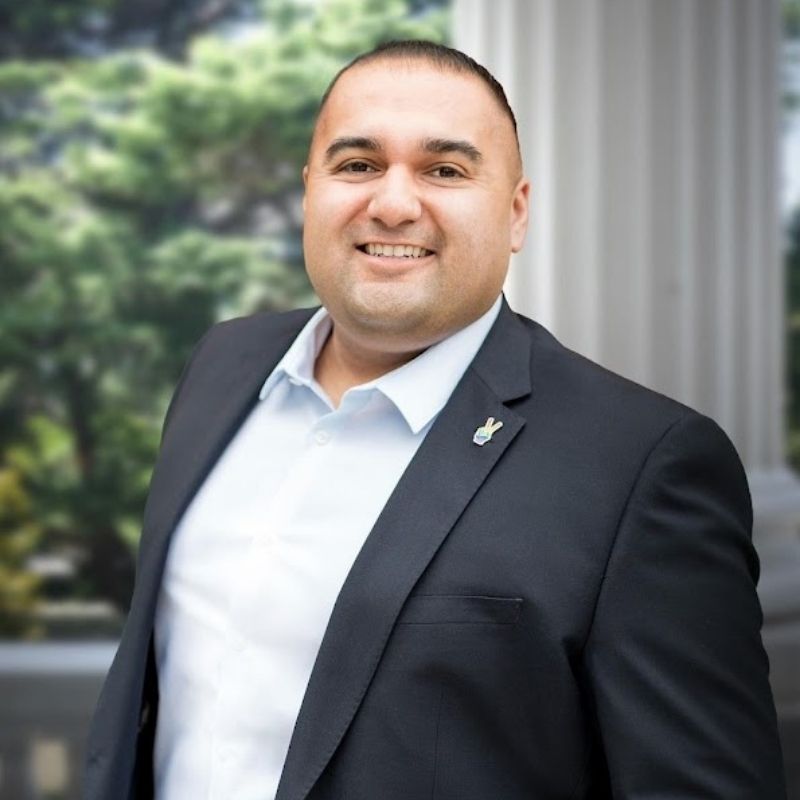 As the Latino community in the Inland Empire grows, so should investments in the people, organizations, and opportunities helping our community thrive. That's why we created The CIELO Fund – a fund by us, for us, that uplifts our stories and experiences while centering local organizations serving those who need it most. 
Jesse Melgar –  Founding Fund Chair/IECF Board Member
To learn more about the Fund, download the CIELO Fund PDF
Founding CIELO Fund Leadership and Grant Committee
Sergio Bohon
Wells Fargo Advisors & IECF Board Member*
Silvia Paz
Executive Director, Alianza Coachella Valley*
Elizabeth Romero
Assistant Vice Chancellor of Government and Community Relations, UC Riverside*
Luz Gallegos
Executive Director, TODEC Legal Center, Inc.*
Marco Robles
IECF Board Member and Latino Leader*
Marisa Valdez Yeager
Associate Vice President for Government and Community Relations, CSU San Bernardino​*
Helen Iris Torres
Executive Director, Hispanas Organized for Political Equality (HOPE)*
Angel Rodriguez
Associate Vice Chancellor of Government Relations & Strategic Communications, San Bernardino Community College District*
Tomas D. Morales
President, CSU San Bernardino*
Diana Z. Rodriguez
Chancellor, San Bernardino Community College District*
Contact:
Jose A. Marquez, CSPG 
Director of Planned Giving
jmarquez@iegives.org
*Titles for identification purposes only.