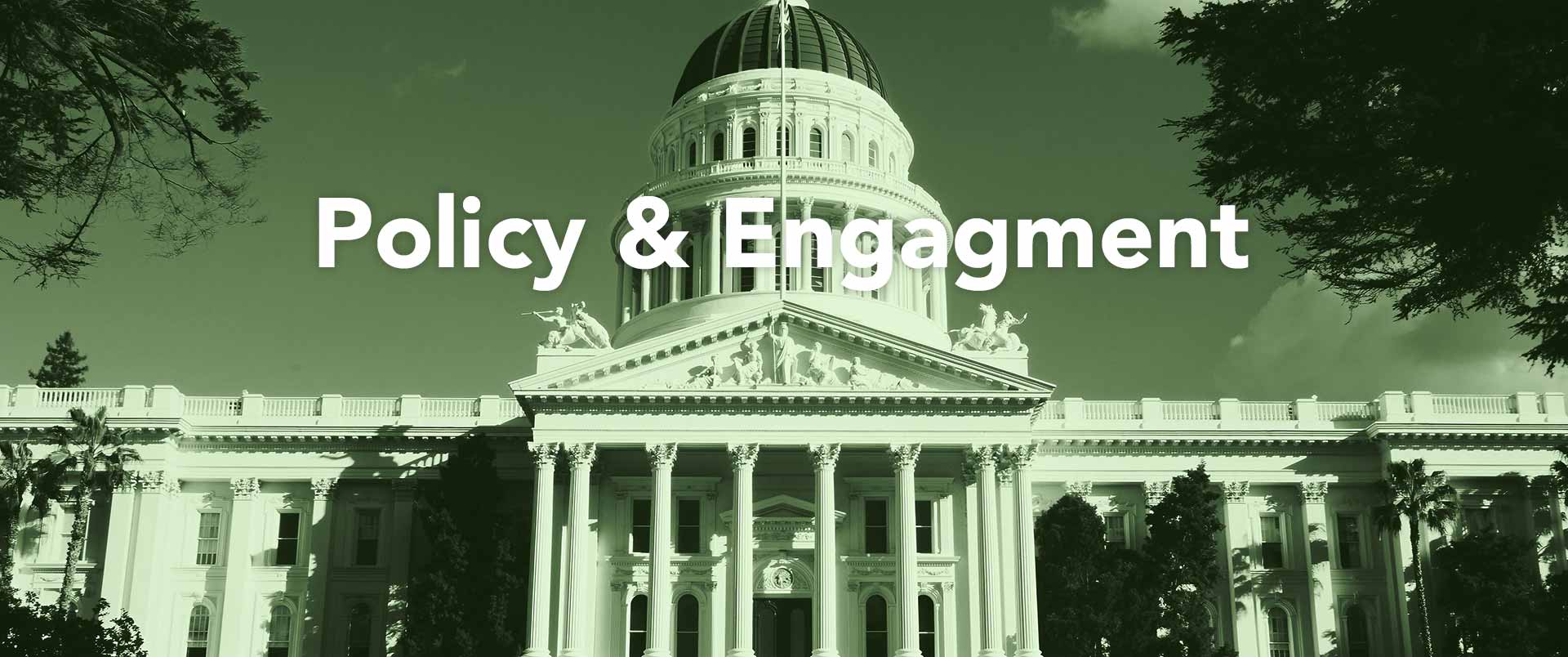 Policy Principles & Priorities:
In order to address inequities in the Inland Empire, the Inland Empire Community Foundation is seeking to create greater policy capacity in the region through collaboration, uplifting community-based organizations and their ideas, and amplify a greater voice and influence on policymakers and the region's major institutions. In an effort to be a global community partner, the Inland Empire Community Foundation's policy priorities include: Education Equity, Inclusive Economic Development, Housing, Health and the Environment.
Inland Empire Public Affairs Table:
The Inland Empire Public Affairs Table is made up of regional "policy wonks". This collective body identifies and amplifies the regional voice as a means of encouraging policymakers at all levels – local, state, and federal – to act in the interests of the Inland Empire. The goal is for this cross-sectoral body of policy experts in the region to help establish and build a strong relationship with policymakers in order help shape policy, influence the region's policy priorities, and serve as a policy vetting source for the IE Caucus.
Inland Economic Growth & Opportunity Table:
The Inland Economic Growth & Opportunity Table focuses on inclusive economic development through collaboration on medium and long-term paths toward a resilient economy. It mobilizes a diverse set of community leaders from Riverside and San Bernardino counties and focuses on advancing inclusive economic growth and expanding middle class opportunity in the region. The goal is to take bold steps that generate more quality middle-skill jobs that earn family-sustaining wages, and make them accessible to all workers in the region, particularly those without a four-year degree.

Inland Empire Children's Cabinet:
The Inland Empire Children's Cabinet is a table bringing together service providers and policy experts to address the regional challenges around equitable access to quality early childhood education, child care, and youth support.  The goal is to craft an attainable policy agenda and act on identified policy priorities.


Dual Enrollment Table:
The Inland Empire Community Foundation is partnering with Growing Inland Achievement in convening state and regional dual enrollment experts to identify implementation challenges and barriers – particularly for our students of color. The goal is to develop near-term attainable policy solutions that can successfully be implemented in the region and across California.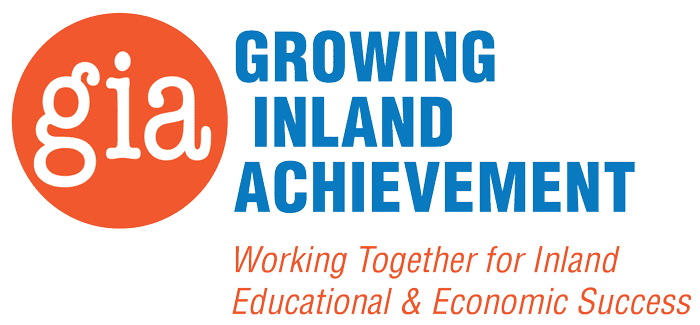 Engaging in Equitable Policy Efforts
Dual Language/English Learners:
The Inland Empire Community Foundation is an active member of the Consortium for English Learner Success. The consortium is represented by over 100 organizations across the state with the goal is help build alignment between policy, research and practice to advance equity and success for English Learner students.
Alternative Strategies:
The Inland Empire Community Foundation (IECF) is actively working with community partners, like the Black Equity Initiative, in pursuing alternative strategies that would include greater investment in positive behavior support, restorative justice, and access to social and emotional services. The IECF is convening and actively engaging in efforts in the region that include updating education-related funding formulas, diversity in the teacher pipeline, and more.
Addressing Policy Implementation Challenges:
The Inland Empire Community Foundation is engaging in efforts that help break down degree attainment barriers. The IECF understands that policies are only as effective as their implementation strategies. Unfortunately, there are some policies that lack effective implementation strategies and require either policy amendments or strong regional implementation agreements. As such, the IECF is actively engaged in:
Addressing the challenges and barriers that community college transfer students face.
Addressing FAFSA application completion barriers.
Legislation & Budget Priorities
State:
Budget
Community Economic Resilience Fund (CERF): The Inland Economic Growth and Opportunity (IEGO) Executive Committee and its Members wrote a letter of support of fully appropriating the Community Economic Resilience Fund (CERF) at $750 million as proposed in the Governor's May Budget Revision.
Support Letter
American Rescue Plan Act of 2021: Our nonprofits are delivering critical services and supplies to the region of nearly 5 million residents. Unfortunately, the second round of CARES Act funding limited the breadth and capacity of these services. A letter was submitted to the California State Legislature advocating for the inclusion of nonprofits in the relief package as partners in the dissemination of funds and services.
Support Letter
Legislation
Assembly Bill 14 (Aguiar-Curry)/Senate Bill 4 (Gonzalez): These bills will help close the digital divide and meet the connectivity needs of Californians.
Support Letter
Assembly Bill 106 (Salas): This bill requests an investment that will help support the creation or advancement of comprehensive strategies for the rebuilding of regional economies in a more equitable, inclusive and sustainable manner. The program seeks to ensure that disadvantaged communities and communities of color are fully included in decision-making processes around key issues impacting regional economic prosperity.
Support Letter
Assembly Bill 288 (Bonta): This bill would prohibit the displacement of student aid awards due to receipt of private scholarships for students who are eligible for the Pell Grant at institutions of higher education.
Support Letter (Link)
Assembly Bill 928 (Berman): This bill would to transform the transfer process for California's community college students by simplifying the transfer maze and strengthening the Associate Degree for Transfer (ADT) pathway in order to improve racially equitable access to transfer attainment and ensuring that California establishes statewide coordination and goals to improve transfer rates.
Support Letter
Federal:
American Rescue Plan Act of 2021: Our nonprofits are delivering critical services and supplies to the region of nearly 5 million residents. Unfortunately, the second round of CARES Act funding limited the breadth and capacity of these services. A letter was submitted to the United States Congress advocating for the inclusion of nonprofits in the relief package as partners in the dissemination of funds and services.
Support Letter
Press releases related to IECF's policy work
Links to Press Releases
County Board of Supervisors
County of Riverside
Coming soon
County of San Bernardino
Coming soon
Inland Empire Caucus
Coming soon
Inland Empire Congressional Delegation
Coming soon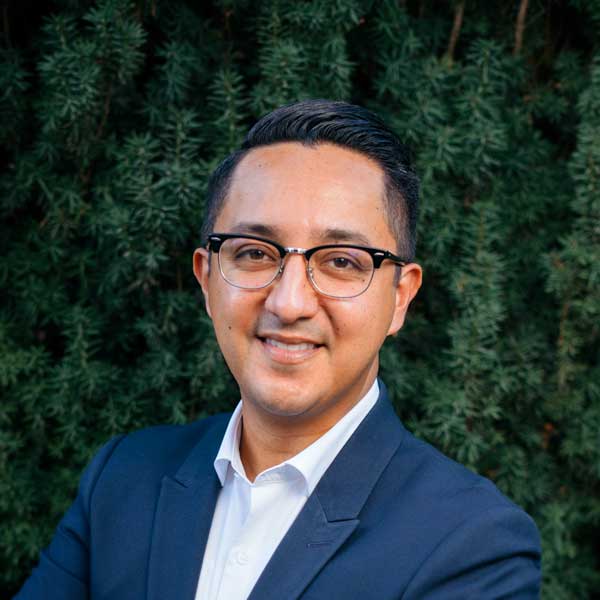 Julian Y. Cuevas
Director of Policy & Governmental Affairs