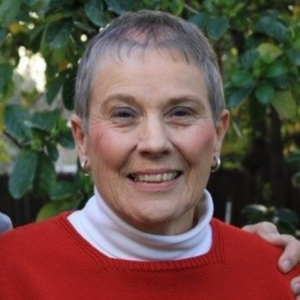 IECF is saddened to share the recent passing of Sally Morris, who was a longtime supporter and champion of the San Bernardino Youth Grantmakers Program. She and her husband, Pat, regularly gave financial support to the program, but even more special was their passion for more students from the area to get involved.
Sally was particularly instrumental with recruitment efforts for the San Bernardino YG program. Between 2016 -2019, she invited IECF to speak with students in the LifeSkillz program at San Bernardino High School. "She always followed up to see if I received any applications from their students and even offered to provide transportation to those whom she knew did not have a way to get to the meetings that were held on Sundays," said Denisha Shackelford, IECF Youth Initiatives Manager.
She and Pat would also attend the program's end of the year recognition ceremonies every year. At the end of the ceremony, shared Denisha, "She would always say 'Okay Denisha, we are going to work on getting more students for the program.' Sally was a beautiful jewel and will be missed."
Sally taught middle school for many years and was an active member of her community, focused on education, church and social justice. Over the past 20 years, she led volunteers to handout hundreds of bags filled with groceries to needy families. She also organized volunteers for the Superior Court's "Students in the Courthouse" program to help students learn about the nation's legal and justice system. Additionally, she co-founded a nonprofit to assure children and youth in juvenile hall would celebrate birthdays, holidays and graduations.