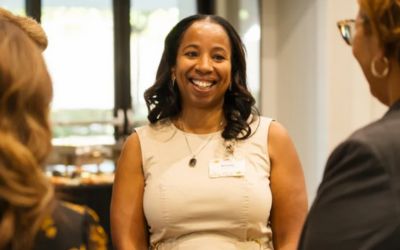 In its largest grantmaking cycle so far, Inland Empire Community Foundation's Women's Giving Fund recently awarded $43,400 to four nonprofits at its annual Fall Soiree. The grants ranged from  $8,400 to $15,000 and will help the Inland Empire organizations provide services to women and their families.
"We are proud to continue our tradition of supporting initiatives that uplift women and strengthen our community," said Nefertiti Long, IECF board chair and chair of the IECF Women's Giving Fund. "These grants represent our unwavering commitment to fostering positive change in the lives of women and their families, and we look forward to witnessing the transformation these organizations will bring about."
The 2023 recipients and their funded projects are: The CARE Project, Inc., which provides holistic wrap-around services for survivors of breast cancer; Foothill Family Shelter, for their Stepping Stones program; Riverside Area Rape Crisis Center, for their TEAL healing program; and Soroptimist International (Montclair/Inland Valley), for their Live Your Dream Award.
The grants, which will increase the resources available to these nonprofits, will also help the organizations to expand and continue to support women and their families in the areas of health, education, and economic empowerment.
The IECF Women's Giving Fund remains dedicated to using collaborative philanthropy to create opportunities for women in the Inland Empire.
"We've gained a lot of momentum," Long said of the amount of funding this year. "We really aspire to raise even more money to continue the trend, and to give out more each cycle, so that we can make a greater impact on women's issues."
The grant awards were presented Oct. 15 at the WGF Fall Soiree, held at the Chaffey College Chino Community Center. More than 100 guests attended the annual brunch, where Jennifer O'Farrell, chief external affairs officer for Big Brothers Big Sisters of the Inland Empire and the WGF 2023 Woman of Achievement, shared an inspiring message, "The Gift We Are, The Gift We Give."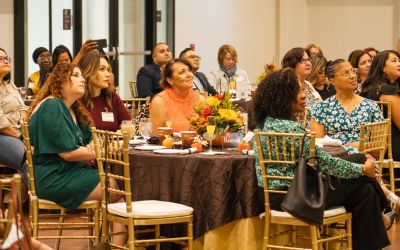 The event also was a reminder of how far the Women's Giving Fund has come. Established in 2017 by a diverse group of professional women, the WGF's goal was to create an inclusive opportunity for female donors to learn about women's economic security issues, focus giving on issues impacting women and children, and experience the power of collaborative philanthropy.
Long said grants are made at least annually and that any donor who gives $200 or more within the year can be a part of the process.
"The organizations that were awarded grants this year were selected by a donor, not just someone on a committee," she said.
In celebration of IECF's 80th Anniversary, the WGF was named a Signature Fund in 2022. More than $130,000 has been distributed to nonprofits benefiting women and families since 2018, when WGF grantmaking began.
"When you help women, you help the entire community," Long said, "because women lift up their entire families. Through the Women's Giving Fund, we're changing the lives of everybody in our community."
For information or to donate to the Women's Giving Fund, visit iegives.org/womensgivingfund.
This story originally appeared in the Press Enterprise, November 2023.
Stay up to date on all the good work we're doing through the power of philanthropy. Sign up for our free monthly eNewsletter today.