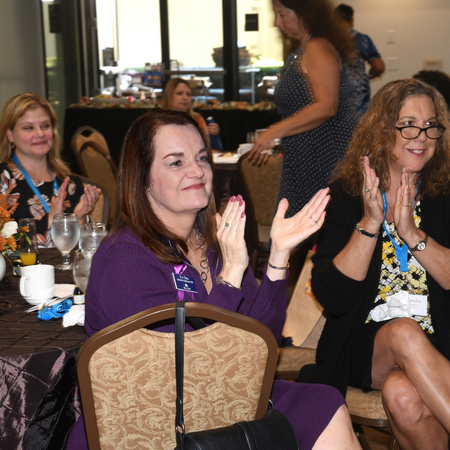 In five short years – two of them complicated by the pandemic – IECF's Women's Giving Fund (WGF) has awarded $90,000 to organizations serving vulnerable women in the IE.
In 2017, a diverse group of local businesswomen launched IECF's Women's Giving Fund with a two-fold purpose: they wanted to create a welcoming and inclusive network of female donors while building support for IE women who were experiencing economic insecurity. For a nominal annual contribution, donors could participate in the grantmaking process.
The inaugural grant of $15,000 was awarded in 2018 to Purple Hearts, an organization supporting women affected by domestic violence. By 2021, WGF had distributed $60,000 in funds to eight women's organizations, including:
2022 was a landmark year for WGF, according to IECF board member and fund chair, Nefertiti Long. "The Women's Giving Fund was named one of eight Signature Funds in celebration of the Foundation's 80th Anniversary. Our goal was to raise $80,000 this year. Not only did we meet that goal, but we were also able to grant our largest gifts ever – a total of $30,000!"
Three grant recipients were honored at a Fall Soiree on Sunday, October 9 at the Chaffey College/Chino Community Center. Autumn florals adorned the tables in a banquet room filled with women and men from every corner of the Inland Empire. Keynote speaker Senator Connie Leyva offered encouragement and praise as she cited the uphill battle she has often faced as a woman in the political arena. "I was once called 'audacious'," she laughed, "and I took that as a compliment! To me, it's a willingness to take bold risks for great outcomes. I encourage you to continue doing the same for women who don't have a voice in their circumstances."
The 2022 grantees are:
A Better Way received $10,000 to support their mission of transforming lives affected by domestic violence
House of Ruth received $10,000 to assist with their mission to prevent domestic violence and ensure the safety and well-being of those impacted by it.
Inspire Life Skills received $10,000 to support young women in their housing and scholars program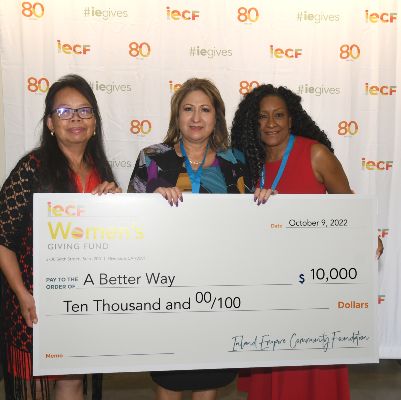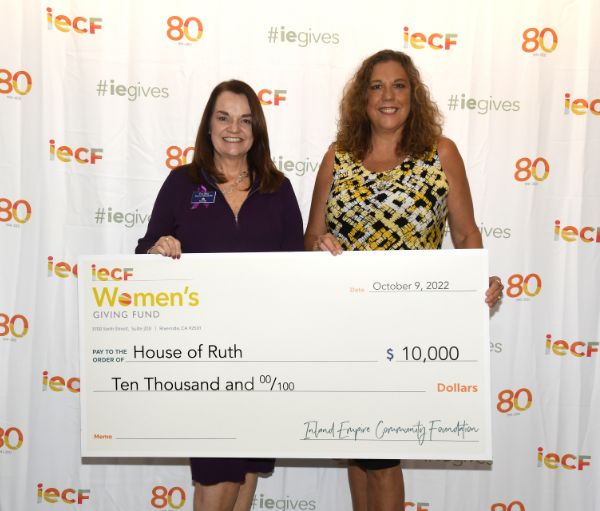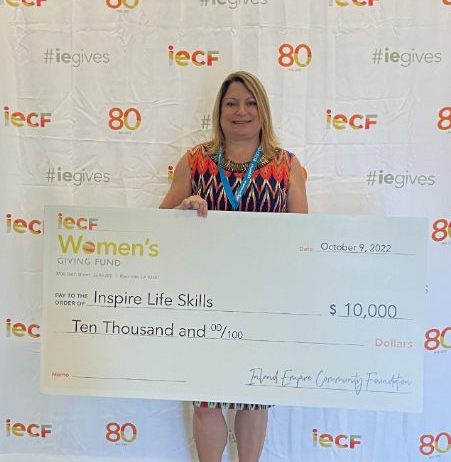 "We're not stopping at $80,000 as a fundraising goal," says Long. "There is so much more to do for women in the IE. With an annual contribution of $200 or more (that's less than $4.00 a week!), you can help us award funds to organizations that are acting as advocates, resource centers, and safety nets for vulnerable women and their families in the IE. When we change women's lives today, we change the course of the next generation."
All donations are welcome and can be made as one-time gifts or in regular monthly payments. Click here to make a donation today.
To learn more, visit our website or contact Darcy McNaboe, Regional Charitable Giving Officer at dmcnaboe@iegives.org.
Stay up-to-date on the good work IECF is doing through the power of philanthropy. Sign up for our monthly eNewsletter, Philanthropy Matters.