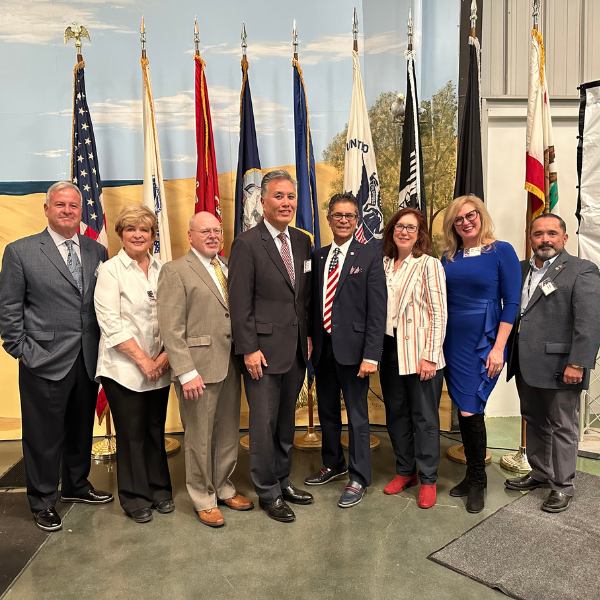 On November 10, 2022, just ahead of Veterans Day, IECF announced the launch of the FRieNDS of VETERANS FUND at a breakfast gathering held at the March Air Field Museum. The new 80th Anniversary Signature Fund will benefit veterans residing in San Bernardino and Riverside Counties whose needs include but are not limited to legal aid services, post-military education and skills-building, housing, basic needs, and physical and mental health.
The Fund is chaired by former IECF board member, Lynn Bogh Baldi. Lynn said, "I come from a military family, beginning with my grandfather who served in WWI and continuing to the current day with grandsons and nephews currently in service. Our family has always been supportive of our military and especially veterans who've served our country. I'm excited to be a part of the FRieNDS OF VETERANS Fund. It's an important bridge, bringing more resources to underserved veterans."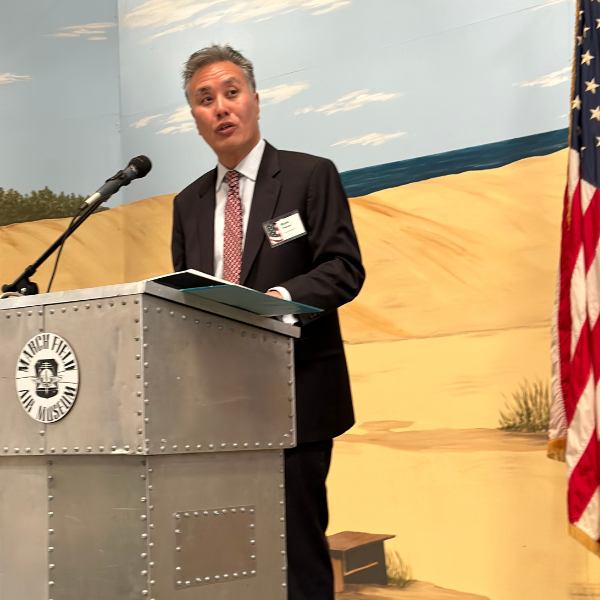 In a briefing to those assembled at the event, special guest Congressman Mark Takano of the 41st Congressional District of California and Chairman of the House Committee on Veterans' Affairs, provided an in-depth briefing and shared his top priorities for the most critical issues facing our veterans today: reducing veteran suicide, addressing the effects of toxic exposure, and fostering a welcoming VA for all.
Also joining us as guest speaker was Adam Castillo, a retired Master Sergeant who served in the Marine Corps from 1994-2014 with two combat tours in Iraq and one in Afghanistan. Mr. Castillo, now a Psychiatric Social Worker II with Veterans Peer Access Network (VPAN) in Los Angeles, shared his organization's success story as a potential model for the Inland Empire. VPAN helps transitioning veterans and their families navigate the oftentimes confusing benefits available to them, and connects them to services including housing and shelter, income support, employment assistance, health care and individual and family support.  The program is staffed exclusively by other veterans and military family members as peer support specialists. VPAN is a publicly funded, community-driven support network operating within the LA County Department of Mental Health. Funds are managed by SoCal Grantmakers.
"By serving as a trustworthy conduit to necessary services – and cutting through a lot of frustrating red tape – our program plays a role in decreasing veteran suicide, homelessness, and under/unemployment," said Castillo.
Capping off the event was an announcement by Bill Lemann of Fullerton, Lemann, Schaefer & Dominick, LLP. Mr. Lemann serves as the advisor for the Rohn Rookstool Estate Fund, which is managed by IECF. In keeping with the late Mr. Rookstool's wishes to support IE veterans, the Fund has contributed $40,000 to the FRieNDS of VETERANS FUND. As an IECF Signature Fund, an initial goal of $80,000 will be raised in its inaugural year.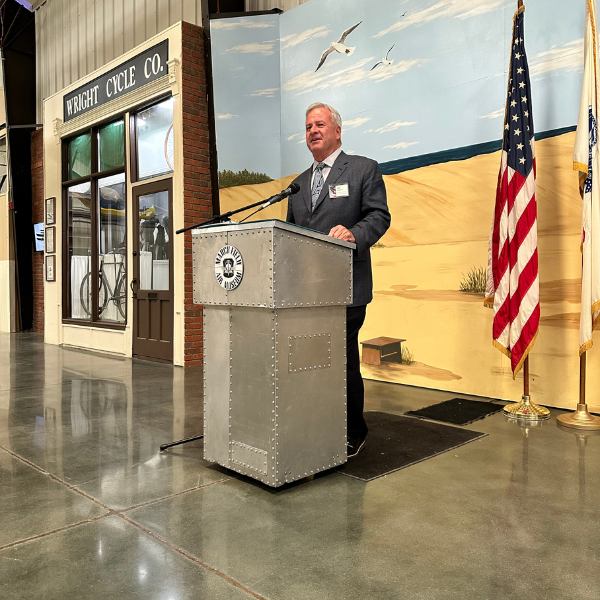 The FRieNDS of VETERANS FUND committee thanks Jamil Dada and the March Field Air Museum for hosting the event, and Mr. Lemann and the Rohn Rookstool Estate Fund  for underwriting the breakfast.
We invite you to support the FRieNDS OF VETERANS FUND by making a donation in your name, or in honor of someone who has served our country. Click here to donate today!
Stay up-to-date on the good work IECF is doing through the power of philanthropy. Sign up for our monthly eNewsletter, Philanthropy Matters.