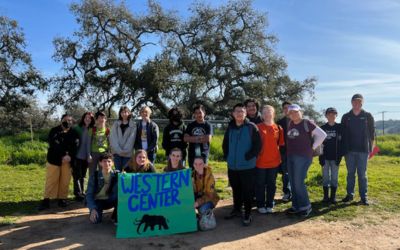 In 2004, when annual grant funding which had supported a nature education program for 4,000 third-grade students ended, the community stepped up. The program was implemented by Riverside County Regional Park and Open Space District (RivCoParks) at the Santa Rosa Plateau Ecological Preserve, but without funding the cost would have to be absorbed by the schools.
Volunteers and Docents who gave their time to the program proposed forming a non-profit organization to raise funds and sustain it. RivCoParks agreed and what is now known as The Nature Education Foundation was founded.
By 2014, the organization had increased its programming to serving 8,000 students a year in 10 school districts throughout southwestern Riverside County. Today, the Nature Education Program continues this work, serving 10,000 youth grades 3-12. In addition, the organization awards $1,000 scholarships to students who have participated in the organization's programs and are pursuing studies in environmental sciences.
The Nature Education Foundation feels it is important to not only connect students to nature in third grade, but to continue providing impactful experiences. By empowering young people to explore the natural world in new ways, they are more likely to become adults who have the desire to protect it, The Nature Education Foundation's Executive Director, Ginger Greaves said.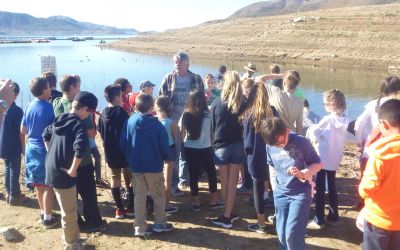 Elementary school students are giving an introduction to nature in third grade. Fifth graders participate in a seed bank study and learn about trout in the classroom. Middle School students participate in restoration studies, getting hands-on experiences in grassland restoration and steelhead trout studies. High school students also participate in these studies as well as an Englemann oak acorn study. All programs are provided at no cost to students.
"Kids get outside to play sports and they see nature, but they don't know nature," Greaves said. "The deprivation is surprising."
The Nature Education Foundation depends on memberships, fundraisers, donation and grants to provide programming to students. Recently, the organization received a grant from the S.L. Gimbel Foundation through the Inland Empire Community Foundation to enhance programming.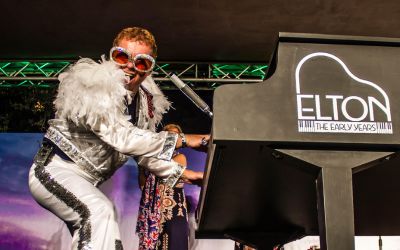 One of The Nature Education Foundation's largest fundraisers is the Annual Santa Rosa Plateau Art Exhibition and Summer Concert Series. The event returned to Murrieta on June 24, 2023 at the Preserve. Opening night was expanded to feature a show comprised of a local youth dance performance from the Temecula Academy of Ballet Arts.
Beginning July 1 and running through August 5, concerts will feature tribute acts including Elton John/The Early Years, The Highwayman Show by Tony Suraci, Hall & Oats by Private Eyes, the return of the Motown tribute by Uptown, the Beach Boys' music with the popular Surfs Up band, and closing out the series is the nationally acclaimed Bee Gees tribute band Bee Gees Gold.
Concerts take place at the Santa Rosa Plateau Ecological Reserve's Visitor Center's Outdoor Stage at 39400 Clinton Keith Road, Murrieta. Concerts are held on Saturday evenings from June 24 to August 5, 2023. Tickets must be purchased in advance on The Nature Education Foundation's website. Members of the organization receive discounts on tickets and all proceeds support The Nature Education Foundation's work.
In addition to discounts on events, members get free access to the Santa Rosa Plateau Ecological Reserve. Membership starts at $35 and supports education programs and the organization has a goal of reaching 1,000 members. Interested individuals can sign up on The Nature Education Foundation's website.
"We provide substantive experiences for the students that create awareness of nature so that they will become environmental stewards," Ginger Greaves said. "Our mission has stayed the same, but we've really grown."
More information https://the-nef.org/
Event Website: www.plateauconcertsandart.org
This story originally appeared in the Press Enterprise May 2023.
Learn more about the good work we're doing at IECF through the power of philanthropy. Subscribe to our free monthly eNewsletter, Philanthropy Matters.