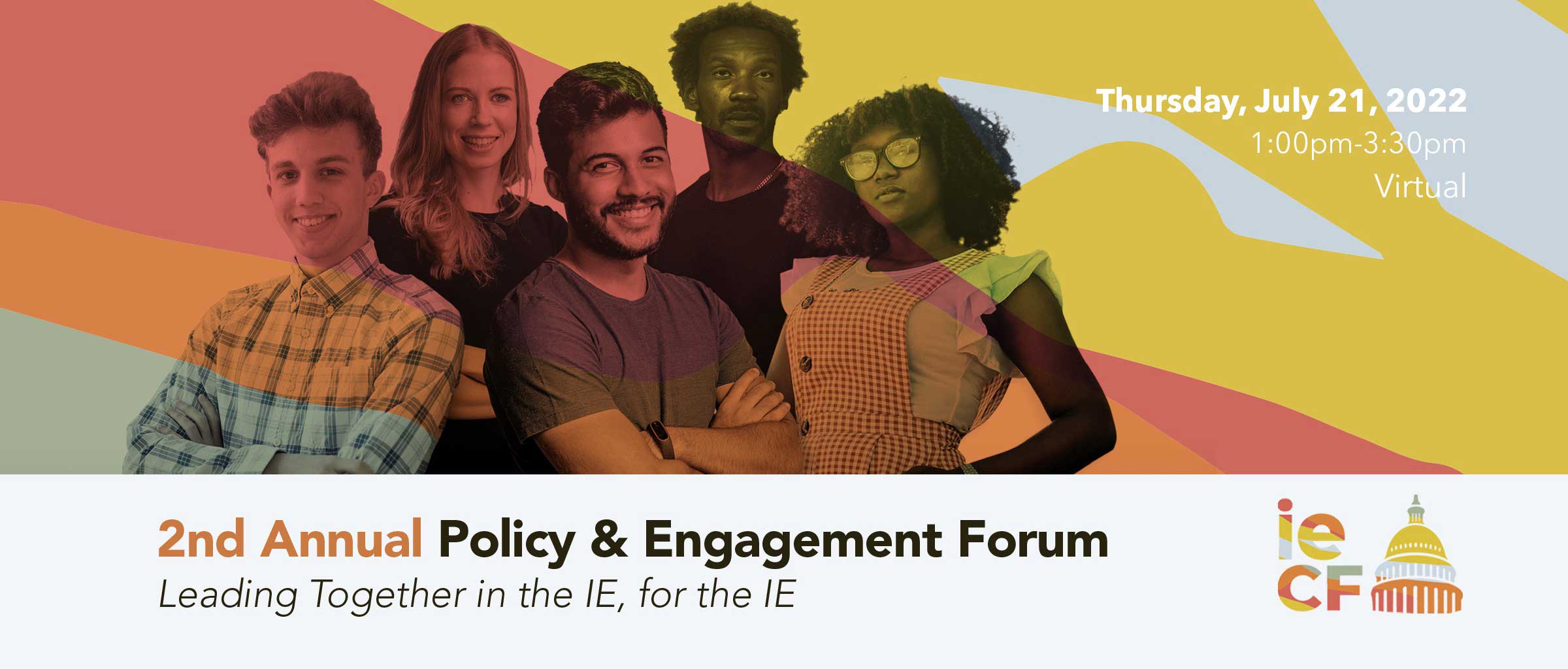 2022 Policy & Engagment Series
2022 Policy Capacity Building Workshop Series
In September 2022, IECF, along with the Inland Empire Community Collaborative, hosted regional Policy Capacity Building Workshops to help our community advocate and engage in the state legislative and budget processes. View the recorded sessions below.
Building Legislative Advocacy Capacity
The state legislative process is complex. This workshop covers the process and windows of opportunity to best engage and advocate for your community and organizational priorities.
Presented by: Mission Strategy Group and Leah Barros, LLC
Building Budget Advocacy Capacity
With California as the 5th largest economy in the world, it can be challenging to maneuver the state budget. This workshop gives an overview of the state budget process and tools needed to advocate for the Inland Empire's fair share.
Presented by: Mission Strategy Group and Leah Barros, LLC
Advocating for Nonprofits
Advocacy is an essential activity for any nonprofit to remain relevant and effective. Learn how you can take small actions to make sure your voice is heard.
2nd Annual Policy & Engagement Forum
On July 21, 2022, IECF held its 2nd Annual Policy & Engagement Forum titled "Leading Together in the IE, for the IE" to celebrate the collective impact community leadership is having across the region. The virtual forum drew more than 500, representing business owners, community leaders, and elected officials. Please view the recorded sessions to learn about ways we're collaborating to capture more resources for the region.
Breakout Sessions
Title Sponsors:
Randall & Janell Lewis