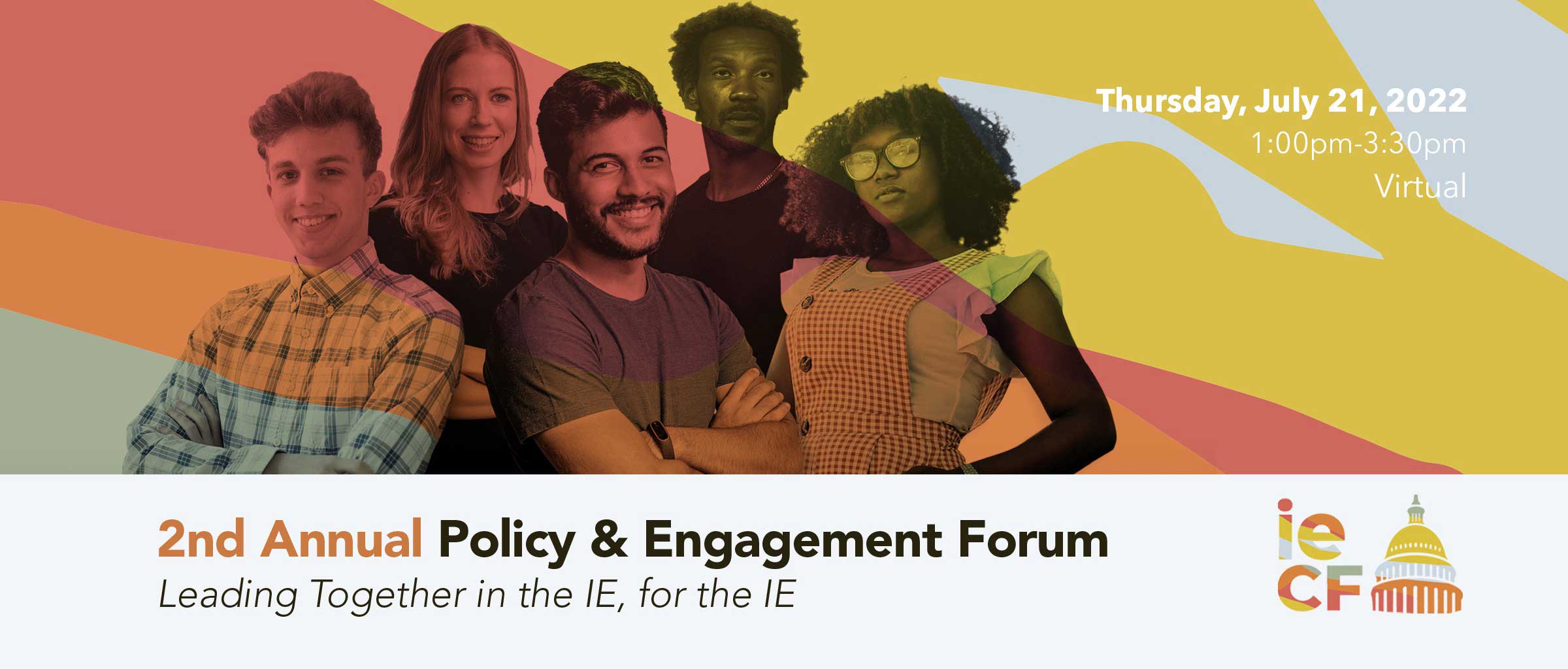 2nd Annual Policy & Engagement Forum – Save The Date!
We are excited to announce IECF's 2nd Annual Policy & Engagement Forum: Leading Together in the IE, for the IE!
Thursday, July 21, 2022
Virtual Program: 1:00pm-3:30pm
This event will bring together the region's influential leaders, innovators, and change-makers around IECF's five policy priority areas: Education Equity, Inclusive Economic Development, Housing, Health, and the Environment.  
The forum will focus on embracing and practicing collaboration, uplifting transformative work that has already left its mark across the Inland Empire, and envisioning new actions to further the region's trajectory of growth, diversity, and innovation.
To meet this goal, the event will lead with a panel discussion with community stakeholders on some of the wins and opportunities of the last year; an honest reflection of the sometimes messy, but necessary, nature of cross-sectoral collaboration. The event will then lead into strategy sessions where we will intentionally bring together the various voices and perspectives as we collectively identify regional policy and budget priorities for 2023.
Join us as we engage community stakeholders, elected officials, and investors about these five big policy priorities while brainstorming on how the Inland Empire will capture the resources, public and private, to address some of the most critical issues facing this region. We are inspired to think big and long-term with you to prepare for the IE's growth.