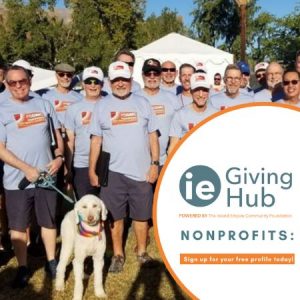 Nonprofits, we'd like to introduce you to new donors…is your organization on the list?
The IE Giving Hub will be searchable by donors in July. Don't miss this opportunity to connect!
The free online platform allows donors, professional advisors, funders, volunteers and local residents to search the database for causes they care about.
Let us help you build those important relationships.
Register today: https://iegivinghub.iegives.org/info/for-nonprofits
Need assistance? View the recorded webinar: https://iegivinghub.iegives.org/info/nonprofit-trainings
Never miss an update from IECF. Sign up for our monthly eNewsletter, Philanthropy Matters.