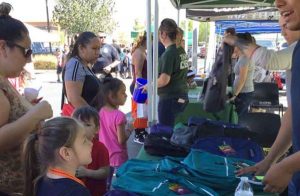 The San Bernardino County Board of Supervisors allocated $5 million in CARES Act funding to create the San Bernardino County Nonprofit Assistance Fund. The funding arrives as more nonprofits are experiencing a loss of revenue and increased expenses due to COVID. Under the new program, nonprofits can receive up to $20,000 in aid and must provide services in San Bernardino County to be eligible for funding. Applications to the program are currently being accepted through November 16, 2020.
IECF, which is managing the grant program, is overseeing the application and review process, in collaboration with the Inland Empire Funders Alliance. Grant awards will be dispersed directly by San Bernardino County to IECF-approved nonprofits.
"Nonprofit organizations have been playing a critical role in keeping our county moving during this crisis," said Curt Hagman, Chairman of the San Bernardino County Board of Supervisors. "Many families are relying on assistance from nonprofits during these difficult times. This program to reimburse the expenses nonprofits are incurring due to the pandemic will help these organizations continue making a positive impact. We appreciate the partnership with Inland Empire Community Foundation to move this program forward."
The new program will assist nonprofits headquartered in or who have an office in San Bernardino County. Grants range from $2,500-$20,000 and will be awarded in December.
Grants will be awarded to nonprofits that demonstrate reimbursable COVID-19 expenses that were incurred in response to the pandemic or to mitigate the effects of COVID on their operations.
Nonprofits interested in applying for a grant are encouraged to review the grant guidelines and application process at www.iegives.org/sbconpaf.
Thank you to the San Bernardino County Board of Supervisors for putting our nonprofit community first as they assist the County's most vulnerable residents during the pandemic.