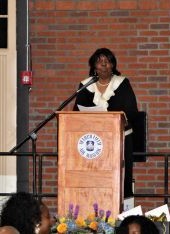 Throughout her career, Dr. Judy White, retired Riverside County Superintendent of Schools, was a mentor and advocate for women and multicultural leadership. In her retirement, she wanted to pursue this passion. She gathered a group of like-minded women who felt there was not enough being done to support multiculturism in our communities, and MOSAIC-Legacy was born.
MOSAIC is an acronym for multicultural, optimistic, supportive, aspiring, inspiring and called to serve. The first MOSAIC meeting gathered 50 multicultural women in a mentorship meeting to talk about promoting unity. The organization now meets four times a year and has members across Riverside, San Bernardino, Los Angeles and San Diego Counties.
"We want to be diligent about advocating healing and not value diversity over humanity," Dr. White said.
The organization not only envisions communities where all individuals actively work to share space and connect with those who do not look like them but also recognizes that there are challenges to getting there.
Dr. White suggests many ways to promote and model unity, whether inviting people of varying ethnicities to a birthday party or initiating a conversation with someone of another race. Recently, 21 members of the multicultural group came together to write a book titled When We Talk, which in addition to raising awareness, offers solutions to the issues of racism and roadblocks to unity.
"We believed in intentionality," Dr. White said. "We see things on the news that are horrible and all we do is comment on it. Let's actively promote racial harmony and unity."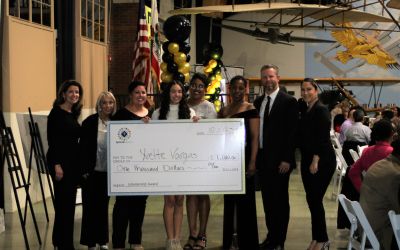 For the last four years, the organization has recognized students who serve the community and promote unity through awarding scholarships. Students who apply are required to demonstrate in their application how they are working on racial harmony and unity. There are $10,000 in scholarships awarded annually. MOSAIC also honors educators who have been nominated by the community for creating an environment of inclusivity.
In April, MOSAIC awarded scholarships and Educator Inclusivity Awards at its 2nd Annual Gala. The organization depends on sponsorships, grants and donations to provide scholarships and programs. Sponsors included Growing Inland Achievement, Grand Canyon University, Cal Baptist University, Moreno Valley Unified School District and Riverside County Office of Educators. Recently MOSAIC also received a grant from the Webb Family Fund for Parity through the IECF.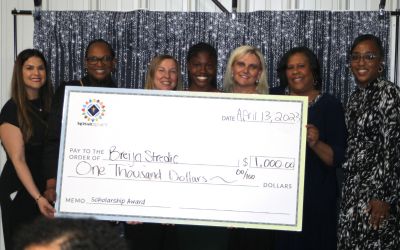 MOSAIC has over 100 registered members but does not charge a membership fee. While the organization was founded as a women's group, it does not want to exclude anyone, and men are welcome to join. Dr. White encourages the community to actively engage in unity, challenge stereotypes and demonstrate how all races can live together harmoniously even if they are not a member of MOSAIC.
MOSAIC hopes that it will start a movement of intentionality that brings the world closer to racial healing. The organization will be releasing a "relentless pursuit pledge" which it hopes a million people in California will sign and work toward. Those who sign will pledge to advocate for racial healing and unity, to value the humanity in others and show love and caring on a consistent basis, to speak up against injustices, to live a life that promotes appreciation of diversity and to maintain a passionate focus on our shared humanity and dignity
"Scientifically, we are more than 96% alike," Dr. White said. "We focus on the difference, but how can we be so much alike and only focus on the minor details that are different? We want people actively engaged in unity."
More information: https://mosaic-legacy.com/
This story originally appeared in the Press Enterprise June 2023.
Learn more about the good work we're doing at IECF through the power of philanthropy. Subscribe to our free monthly eNewsletter, Philanthropy Matters.