IECF is pleased to welcome David Bristow and Jesse Melgar as our two newest Board members! Their expertise, connections, and experience will play a key role in advancing our mission to strengthen the Inland Empire through philanthropy.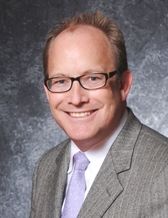 David T. Bristow is General Counsel and Executive Vice President for Entrepreneurial Corporate Group, an umbrella organization for a diverse business and investment portfolio. Before entering private practice, his career included roles as Deputy District Attorney, Deputy Public Defender, and Federal Magistrate Judge for the United States District Court for the Central District of California. Dave earned his B.A. in History with an Economics Minor from California State University at San Bernardino, and his J.D. from the University of Pacific, McGeorge School of Law.
Born and raised in Riverside, Dave has long been devoted to giving back to his community. He serves on several boards, including the Mary S. Roberts Pet Adoption Center and the Greater Riverside Chambers of Commerce. A former president of the Riverside County Bar Association, he has also dedicated his time to the Riverside Municipal Museum, the Riverside Public Library Foundation, and Riverside Hospice.
Michelle Decker, President and CEO of IECF, said, "Dave brings to the table a unique depth of understanding about the Inland Empire, and his commitment to our mission is fueled by a passion for the communities we serve. His distinctive strengths will help us forge new partnerships and achieve our philanthropic goals as we grow to meet the ever-increasing needs of our communities. Dave is a wonderful addition to the board."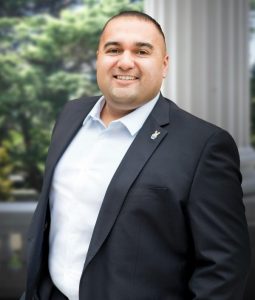 Jesse Melgar is Director of Engagement for the California 100, an initiative focused on inspiring a vision and strategy for California's next century that is innovative, sustainable, and equitable. Jesse has worked in state government communications for nearly a decade, most recently serving as Communications Director and Press Secretary for California Governor Gavin Newsom. He previously led communications for Alex Padilla, Ricardo Lara, the California Latino Legislative Caucus, and Equality California.
Jesse is a past vice president of HONOR PAC, the nation's leading Latinx LGBTQ+ political action committee. He has served as a board member of Planned Parenthood of the Pacific Southwest and is currently an advisory board member to the UC Riverside School of Public Policy and Equality California.
Jesse earned his bachelor's degree with dual majors in Political Science and Chicano Studies from the University of California, Los Angeles, and his Master of Public Policy from the University of California, Riverside School of Public Policy as a member of the inaugural cohort and recipient of a full-tuition merit scholarship. He is a lifelong resident of the Inland Empire and lives in Riverside with his husband, Angel.
Jesse's connection to IECF goes back to 2005 when he received the Altura Credit Union Scholarship as a student at John W. North High School. "We're thrilled to see this relationship come full circle," said Michelle Decker, President and CEO of IECF. "Jesse's expertise in communications, his deep connection to the Inland Empire, and his passion for our vision will be invaluable as we move forward to address the needs of those we serve."