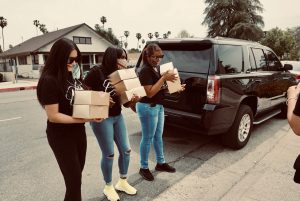 This September, IECF awarded over $127,000 in grants to 14 nonprofits for programs that support women in need, special-needs children, victims of abuse, wheelchair users, and senior citizens. These grants were made possible by four Field of Interest Funds at the Inland Empire Community Foundation. Field of Interest Funds are established by passionate and engaged members of our community who want to support specific causes. Donors rely on IECF's expertise to make grants in their charitable areas of interest.
The Field of Interest funds are: Irene S. Rockwell Fund which benefits the city of Perris, Seraphim Fund which aids women and children; Fred and Eva V. Stebler Fund which provides for the treatment and care of indigent children in Riverside County with an emphasis on children with special needs; and James Bernard and Mildred Jordan Tucker Fund which benefits wheelchair users.
Please join us in congratulating the 2021 Field of Interest Fund grantees:
Irene S. Rockwell Fund:
Opulent Boss Beauties received $2000 to provide life coaches for women and education on affordable housing applications, resume construction, and interviewing skills.
Seraphim Fund:
Assistance League of San Bernardino was awarded $10,000 for Operation School Bell, which supplies low-income children and youth with new clothing and shoes.
The Blessing Center received $8,805 to support the Garden at Hannah's House, a learning garden that offers engagement opportunities between volunteers and the women and children who reside at the center's transformational houses.
Women of Worship and Warfare International (WOWW) will use their award of $10,000 to ensure that more women can access WOWW's Women's Domestic Violence Crisis Shelter.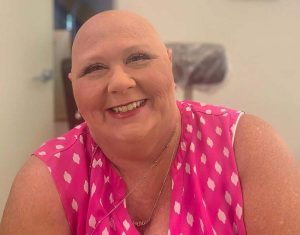 Michelle's Place Cancer Resource Center was awarded $10,000 to provide grocery gift cards to women with metastatic cancer.
Fred and Eva V. Stebler Fund:
A grant of $10,000 was awarded to Autism Society Inland Empire, Inc. to provide grocery gift cards to families that have a child with autism or other developmental disability.
Friends of Leaps and Bounds Pediatric Therapy received $9,720 to facilitate equine assisted therapy sessions for disadvantaged children with special needs.
Santa Claus Inc. was awarded $10,000 for operational support of their program, The Magic of Christmas All Year Long, which distributes essential supplies, books, and toys to children in need.
Variety – the Children's Charities of the Desert will use grant funds of $10,000 to add programmatic staff to the Sustainable Program Services Project, serving economically disadvantaged households or children with special needs and their families.
James Bernard and Mildred Jordan Tucker Fund
Cove Communities Senior Association was awarded $10,000 for the Joslyn Center's ADA Restroom Facilities Compliance Project.
The Desert Ability Center received $6,703 to provide virtual strength training and cycling programs to wheelchair users.
Desert Arc will use a $10,000 grant to provide stress-reduction programs and outside activities to adult wheelchair users.
The LGBT Community Center of the Desert was awarded $10,000 for ADA stairwell retrofitting and completion of their Behavioral Health Clinic expansion.
Victor Valley Community Services Council will use their $10,000 grant to provide free transportation on an accessible bus to seniors and disabled persons who are wheelchair users.
Judy A. May, Executive Director of the Desert Ability Center (DAC), offered her gratitude for the funds they received to continue online strength and cycling programs for amputees, stroke survivors, and those with spinal cord injuries. The program benefits participants like Paul, an amputee veteran who joined the organization one year at a local bike ride. He had never been on an adaptive bike before, but DAC got him on an adaptive trike and got him moving.  Today, Paul is a competitive cyclist.
"What we found out later is that Paul was in a deep depression," May said. "It was cycling, regaining his mobility, and riding with others with disabilities that changed his life."
For a full description of the Field of Interest grants, please visit IECF's website at www.iegives.org. You, too, can make a lasting gift to the causes you care about. We welcome your questions about setting up a Field of Interest Fund. Contact Paula Myles, Senior Vice President of Finance & Stewardship at pmyles@iegives.org or 951-241-7777.