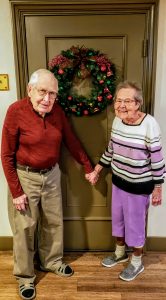 This Giving Tuesday, our family is honored to support TODEC with a gift in tribute to my parents, Dr. Gerald and Mrs. Frances Hoxworth. Our Dad passed away this July at age 93. Jerry was the son of a sharecropper and one of eight children growing up in rural southeast Missouri. They often went hungry as a child. During the fall, our Dad joined his siblings and parents in the cotton fields. He promised himself he would never pick cotton again.
Being the first to go to college, Jerry never forgot his roots. As a physician, he served many vulnerable families wherever they were, often making house calls. Everyone was given the best care regardless of their ability to pay.
In the Inland Empire, no families are more at risk during this pandemic than our essential farmworkers. Our families shares a history and kinship with the immigrant families harvesting the crops. Our family is excited to make a leadership gift to TODEC and our sincere hope is that you will be inspired to give generously in honor of someone in your life who has faced hardship and shown courage in the face of adversity.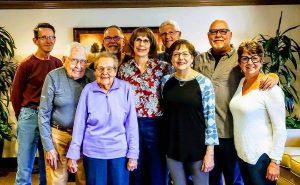 Luz Gallegos is the executive director of TODEC and she recently shared this message with us: "During this difficult time where we see so much political division and need, love and compassion reign as God puts people like the Hoxworth family in our path. They are a family with a community conscious to give back to those that are less fortunate. Farmworkers are a marginalized population, and as such special considerations for protecting the rights and health of this vulnerable population is crucial specially during this health crisis. We are beyond blessed and thankful for your support."
To learn more, visit TODEC.