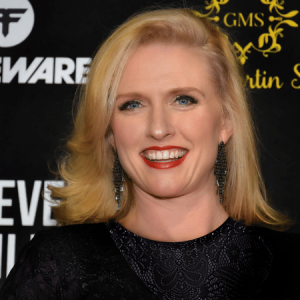 IECF welcomed Brie Griset Smith to the team in November of 2021. Brie brings over 20 years of experience in fundraising and program development, staff management, financial administration, organizational and board leadership, and strategic planning – most recently as Chief Development Officer for Discovery Science Foundation.
We invite you to get acquainted with Brie as she shares a bit of her background and her plans to help create a culture of philanthropy in the Inland Empire. Want to get involved in our mission? Brie would love to hear from you! You can reach her at bgrisetsmith@iegives.org.
What brings you to IECF?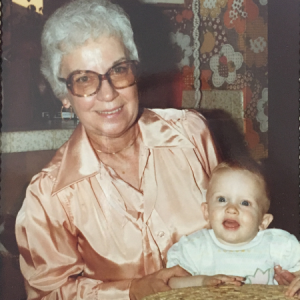 I personally have "deep roots" in the Inland Empire as it is where my grandmother lived for over 60 years as a resident (specifically, in San Bernardino County in the city of Upland). My grandmother, whom I called "Rosebud,"  passed last December at 100 years old. I treasure my memories with her, including bringing food to our older neighbors through Meals on Wheels, a non-profit where she volunteered for over 17 years! Inspired by my grandmother's legacy, I wanted to utilize my friend- and fund-raising expertise to honor her legacy of caring and compassion to improve the IE!
Specifically, I was interested in the Senior VP of Charitable Giving role with IECF because of the bold leadership of Michelle Decker and the Board to advance our community with a focus on equity through a racial, gender, and economic justice lens. It's exciting to join a team that embraces the opportunity to envision new ways for a community foundation to work. I trust we will create a comprehensive impact agenda for the region that includes strategic giving areas based on our donors' passions as well as the needs and opportunities of our nonprofits.
What does charitable giving mean to you?
Charitable giving supports Philanthropy, which means the love of humanity. Some believe charitable giving is only about gifts of monetary resources. Charitable giving includes all ways that we give of ourselves through our time, talent, AND treasure. Best of all, all three! It is about giving of oneself in all ways that are personally most significant. Each one of us has the power to raise up our community together, including by daily small acts of kindness we share as neighbors, co-workers, and family members.
The IECF has embraced the importance of establishing a culture of philanthropy for our community and presenting this as a heartfelt invitation to create a legacy for the IE of which we can all be proud. Together, we can solve big problems in areas of health, environment, and equity to bring all types of "charitable" resources into this region.
What is your vision for philanthropy in the IE? 
I have had a life-long passion for making a meaningful difference through relationships and collaborations that advance and move forward community conditions. Relationship building is the very essence and foundation of successful friend-raising. This includes creating a deliberate and strategic process to engage in "deep listening" with all our stakeholders and donors to gain their ideas on how best we can improve the region from their unique perspectives. My favorite aspirational question to ask is, "In five years, what will the news headlines say about our progress?"
At IECF, you will see a further focus on inclusivity in our approach to fundraising that emanates from the heart of our organization and is embraced by our leadership, board, and staff. Within my first month with IECF, I am already delighted to see our board's 100% giving commitment to bringing our bold vision to reality.
How do you spend your time when you are not working?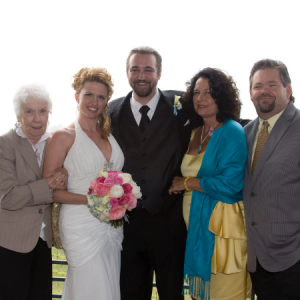 I enjoy volunteering on boards in both the non-profit and government sectors. I love to cook, especially for my husband, Peter. We have a passion for movies as Peter is a filmmaker. I inherited my grandmother's cat, Foxy, and so we are teaching him to have a good relationship with our other cat, Monroe. It continues to be a work in progress.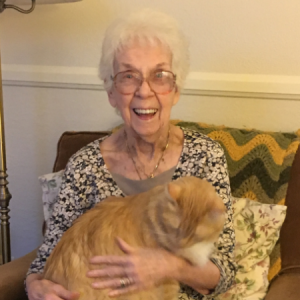 Before the pandemic, we also enjoyed going to concerts, weekend trips with friends, and international travel. A favorite place internationally to travel is Florence, Italy, where I studied Italian art, culture, language, and international business for a semester with Pepperdine University.