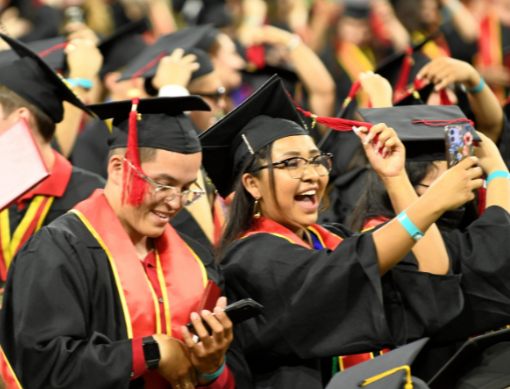 Announcing the new Common Scholarship Application at IECF! This portal makes it easy for students to access more than 30 scholarship opportunities, with awards ranging from $1,000 to more than $5,000. In some cases, scholarships may renew over multiple years, offering welcome financial relief during a student's undergraduate career.
After completing your account on the portal, you'll be shown any scholarships for which you qualify.
• Deadline to finish application: April 15, 2023 at 5:00 p.m. PST
• Applicants will be notified by June 1, 2023.

In 2021, IECF awarded over $3.2 million in scholarship funds!
Scholarships are available for:
• Graduating high school seniors
• Current college students (undergraduate or graduate)
• Adult re-entry students
• Students with financial needs (includes middle-income families)
• Students attending four-year universities, community colleges or career/technical schools
We're determined to help increase students' potential to access, thrive, and succeed in higher education. You'll find scholarships available for students with the following qualifications:
• Commitment to education
• Potential for success in college
• Minimum GPA of 2.0
• Participation in community service, extracurricular activities and/or work experience
• Current residence in San Bernardino or Riverside County (for at least one year)
• Need of help to pay for school (including middle-income families)
• A completed FAFSA or CA Dream Act and Student Aid Report (SAR). We strongly urge you to complete the FAFSA right away, as this information is needed to fill out all applications. The 2023-2024 academic year for FAFSA opened October 1.
Stay up-to-date on the good work IECF is doing through the power of philanthropy. Sign up for our monthly eNewsletter, Philanthropy Matters.