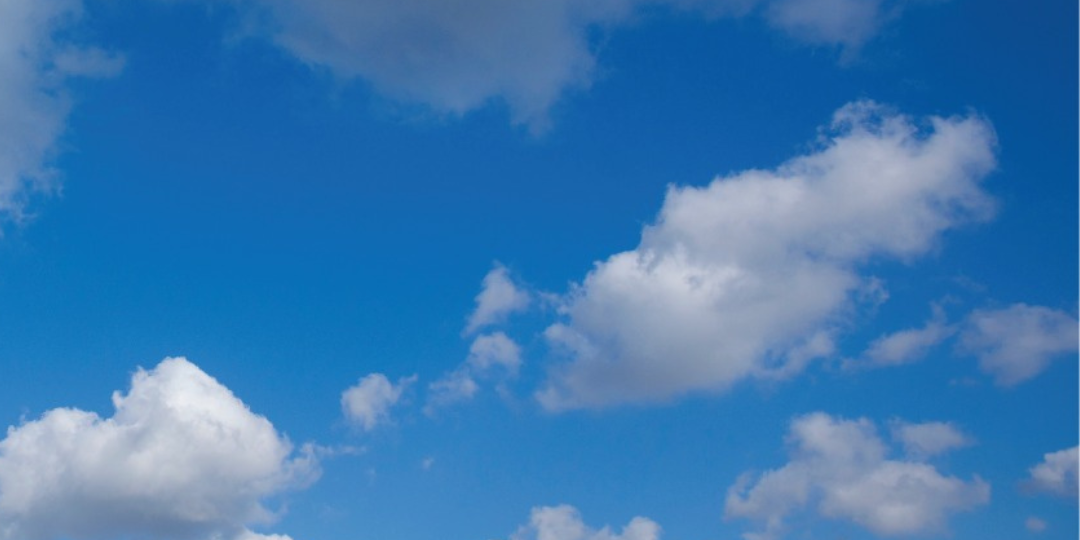 Riverside County Supervisor Manuel Perez and IECF President and CEO Michelle Decker are looking to inspire individuals and the community to take action to improve air quality and the environment on Clean Air Day California, which is October 5, 2022.
"Everyone deserves to breathe clean air, and we can take steps to make that possible – both collectively and as individuals," said Michelle Decker. "Let's use October 5th as a day to catalyze action in the IE and develop habits that will lead to real changes in our air quality."
"I am happy to co-chair, alongside Inland Empire Community Foundation President and CEO Michelle Decker, the Inland Empire Working Group for California Clean Air Day," said Supervisor Perez. "We want to make the Inland Empire region number one in participation. There will be many events and educational opportunities throughout Riverside and San Bernardino counties. These events, as well as the Clean Air Day website, show how everyone can take action to improve air quality and the environment."
Michelle Decker says anyone can play a role in cleaning the air – it's as simple as making one commitment to change something in your everyday life, like only using natural all-purpose cleaners.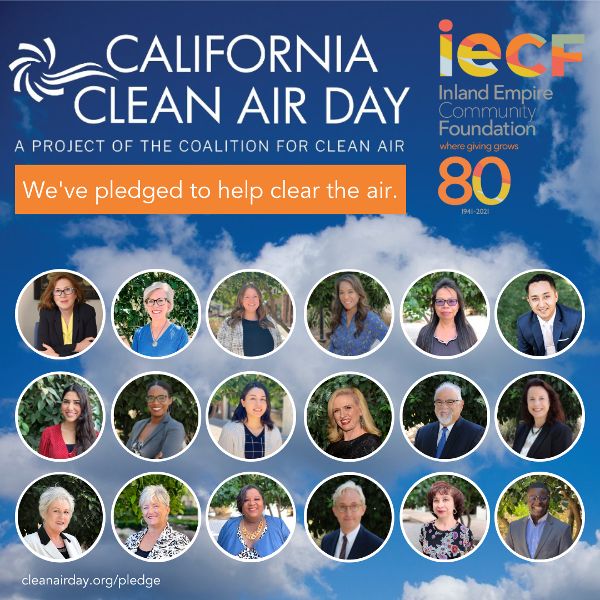 At IECF, our staff jumped onboard by each taking the Clean Air Day Pledge. Some pledged to compost or plant a garden or tree; reduce vehicle emissions by not idling carengines or walking to lunch; switch out a home air filter or buy local produce. Proving that pledges can be easy, healthy and fun, we've even planned a meat-free staff lunch!
To learn how you can help clean the air, participate in any of several Inland Empire events, including:
October 1, 2022: Composting/Vermicomposting class and Make Your Own Worm Bin workshop
October 1, 2022: Drive Electric Celebration at UCROctober 4, 2022: Clean Air Day Monday
October 5, 2022: Empower You Edutainment Youth Spoken Word and Poetry
October 5, 2022: California Clean Air Day @ Redlands USD
October 6, 2022: RCC Urban Forest Inventory
October 8, 2022: Fall Festival & Clean Air Day Carnival
October 8, 2022: Electric Car Show and Clean Air Expo
October 12, 2022: Intro to Environmental Justice
October 15, 2022: Food Waste-Food Rescue (free virtual class)
October 19, 2022: Green Cleaning/Green Gardening
The Inland Empire suffers from some of the worst air quality in the country. Together, we have the power to change the world and can choose to do so in ways that help, not harm all Californians. Join us!
Stay up-to-date on the good work IECF is doing through the power of philanthropy. Sign up for our monthly eNewsletter, Philanthropy Matters.