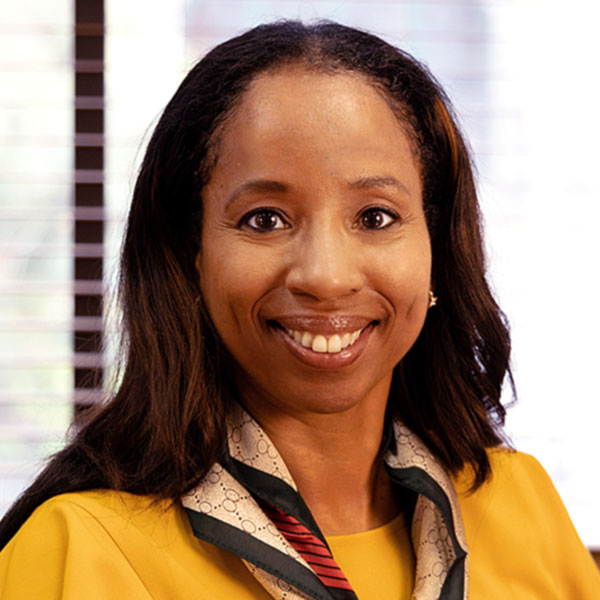 Board Chair
Vice President of Finance, Cardenas Markets
Nefertiti Long
Nefertiti Long is a native of Southern California. She has a Bachelor's degree with a major in Accounting from California State Polytechnic University, Pomona and a Master's in Business Administration with an emphasis in Finance from California State University, Fullerton.
Nefertiti worked for several public and private companies with most of her experience in the food industry.  Her transition to the food industry began with working for Bimbo Bakeries Inc.  At Bimbo she was able to move up in her position at the corporate office from Senior Accountant to Accounting Manager.  She later worked for Superior Grocers and most currently is employed at Cardenas Markets, Inc. located in Ontario, California where she holds the position of Vice President of Finance.
Her professional associations include, Alliance of Black Women Accountants where she is co-founder and serves in the board position of Treasurer; National Association for Female Executives (NAFE), and Financial Executives International (FEI).
Although Nefertiti has a passion for many causes, fighting cancer is a top priority for her.  After losing her sister who was 46 years old to Breast Cancer in June of 2006, Nefertiti has honored her memory by participating in the Avon Walk for Breast Cancer known as "39 the Walk to End Breast Cancer" in Santa Barbara California.  She has successfully walked a full 39 miles over two days in 4 years of the event since her sister's death.
In addition to Nefertiti's professional association/community involvement, over the past five years Nefertiti has been a consistent financial sponsor for many nonprofit organizations including American Heart Association, American Cancer Society, 39 Avon walk for Breast Cancer, United Negro College Fund (UNCF), and March of Dimes.