Inland Empire Community Foundation (IECF) is pleased to announce that Nefertiti Long, MBA, has been selected by the Board as the new Chair of the Board of Directors effective January 1, 2023. The Foundation also appointed three new officers, Jeremy Hobbs as Vice Chair, Kathy Johnson as CFO, and Tomás D. Morales as Secretary. IECF also welcomes three new Board members, Liliana Andriani and Brian McDonald and Neal Waner who will serve four-year terms.
"Nef Long lives a personal commitment to building a culture of philanthropy in the Inland Empire, and her management skills and business knowledge have helped our professionalism and strategic direction," said Michelle Decker, IECF CEO and President. "I am excited to work alongside her and our incredible board to continue growing and impacting the lives of IE youth and families."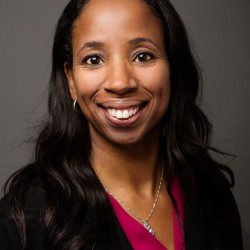 Nefertiti Long joined the Board of Inland Empire Community Foundation in 2017, and in 2019, became Chair of the Women's Giving Fund. Ms. Long is a resident of San Bernardino and Chief Operating Officer of Alta Loma Enterprises in Rancho Cucamonga. She has worked for several public and private companies, with most of her experience in the food industry. Her professional associations include the Alliance of Black Women Accountants, Financial Executive International, 100 Women in Finance and Cal CPA.  Her additional community involvement includes serving on the CSUSB Philanthropic Foundation Board.  Additionally, Ms. Long supports many organizations in the Inland Empire region.  Ms. Long holds a B.S. in Accounting from California State Polytechnic University, Pomona and an MBA from California State University, Fullerton.

"The Inland Empire Community Foundation is special to me as I have developed a greater awareness of my community while serving at IECF. It is an honor and privilege to be serving alongside a first-class board," said Ms. Long. "Equally impressive to the board is the IECF team.  I have witnessed their empathy, passion, and generosity to give their time, resources, and skills. I look forward to working together this year as we make an impact on our community."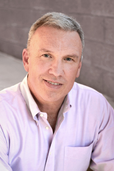 Jeremy W. Hobbs is a resident of Palm Springs and the President of the Western Wind Foundation which focuses on social and economic development and education in the Coachella Valley. Mr. Hobbs is also Chairman of Eastek International, a vertically-integrated electronics and plastics contract manufacturer. Early in his career, Mr. Hobbs practiced law in Chicago, where he specialized in public interest and securities litigation. He also has a long history of social service and philanthropic work, ranging from community development to HIV/AIDS education and prevention. In recent years, he has worked closely with dozens of non-profits and charitable organizations throughout the Coachella Valley. Mr. Hobbs holds B.A. in English from Pomona College and graduated with honors from the University of Chicago Law School.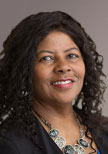 Kathy Johnson of San Bernardino is Vice President of Forensic Accounting at J.S. Held, LLC and owner of the accounting firm CPA Forensic Plus, Inc. Ms. Johnson is also an Adjunct Professor at the Cal State University, San Bernardino, Long Beach and Cal Poly Tech, The University of Redlands and UCR teaching accounting. She is a CPA, CFF (Certified in Financial Forensics), CGMA (Chartered Global Management Accountant) and has an MBA from Pepperdine University. She was formerly the VP of Finance for Los Angeles Newspaper Group's Inland Division. Her professional experiences include financial reporting, operating and capital budgets, corporate governance, and financial forecasting. Ms. Johnson is also active on several boards within her industry.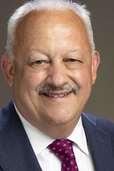 Tomás D. Morales was appointed president of Cal State San Bernardino in May 2012. Previously, Morales had been president of the College of Staten Island, The City University of New York (CUNY), since 2007. From 2001 to 2007, Morales served in various capacities at Cal Poly Pomona, including as provost and vice president for Academic Affairs, vice president for Student Affairs, and professor of education. His lifelong dedication to improving the access and quality of public higher education has been recognized with numerous awards, including the Distinguished Leader in Education award from Education Update; the Lifetime Achievement Award in Education from the New York League of Puerto Rican Women, Inc.; and Effective Leadership Golden Age Award from the Latino Center on Aging, among others. Dr. Morales holds a B.A. in history from SUNY, New Paltz, and earned his M.S. and Ph.D. in educational administration and policy studies from SUNY, Albany.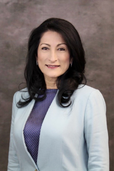 Liliana Andriani is the owner of Angel Jewelers in Rancho Cucamonga. Born and raised in Cali, Colombia, Ms. Andriani came to the United States in 1986. A few short years later, Ms. Andriani opened Angel Jewelers and has been serving the Inland community ever since. In 1989 she opened Angel Jewelers and has been an active member of her community ever since. Over the years, Ms. Andriani has invested her time promoting small businesses and economic growth. She is a business advocate in the City of Rancho Cucamonga and currently serves as President Emeritus of the Rancho Cucamonga Chamber of Commerce. She also serves on the board of the San Antonio Hospital Foundation and is a committee member of the Women's Giving Fund at IECF. Ms. Andriani supports a number nonprofits, including Children's Fund, the San Bernardino County Museum Association, San Antonio Regional Hospital Legacy Ladies, and Growing Pains. Ms. Andriani holds a bachelor's degree in Business Administration from the University of La Verne.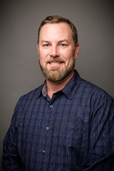 Brian McDonald is a former member of IECF's Board of Directors and is currently the Vice Chairman of the Chemehuevi Indian Tribe whose reservation includes 32 miles of the Colorado River shoreline within California. As Vice Chairman, Mr. McDonald oversees the Tribal Realty and Planning Department, where several land use development projects are in the works – from roads to utility-scale solar and broadband infrastructure. His passions include economic development in Indian Country, leadership development of young men and women, and playing chess. Mr. McDonald holds a B.A. in Philosophy from the University of Houston and an MBA. from Indiana University's Kelley School of Business. He currently resides on the Chemehuevi Indian Reservation, with his wife Jacqueline, son Parker, daughter Vanessa, and father Neil "TwinDog" McDonald.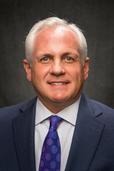 Neal Waner is a partner in the firm Stout Payne Waner in Redlands. Always interested in investments, Mr. Waner graduated from San Diego State University with a degree in finance, and completed his MBA from the University of La Verne. He received his CFP (Certified Financial Planner) designation from the College of Financial Planning in Denver, Colorado. Some of Mr. Waner's specialties are working with pension plans, endowments and foundations. An avid community volunteer, Mr. Waner's board involvements include the board of the Redlands Community Hospital and Children's Fund. He is also founder and chairman of the Steven G. Mihaylo Big Bear High School Education Foundation and vice moderator of the First Congregational Church of Redlands. Mr. Waner and his wife, Joyce, live in Redlands and have three adult children in their 20's.
Inland Empire Community Foundation's Board Officers for 2023-2025 are:
Chair – Nefertiti Long, MBA, Alta Loma Enterprises
Vice Chair – Jeremy Hobbs, Western Wind Foundation
Chief Financial Officer – Kathy Johnson, J.S. Held, LLC
Secretary – Dr. Tomás D. Morales, California State San Bernardino
Access photos here: https://drive.google.com/drive/folders/1eIDqrbbA2zDpWrm8XEYbW-W_k5-7T0xY
About the Inland Empire Community Foundation
Founded in 1941, the Inland Empire Community Foundation is the oldest and largest community foundation in Inland Southern California. We partner with individuals, families and corporations to build a culture of philanthropy. Since inception, we have given out over $127 million in grants and scholarships. For more information visit the IECF's website at www.iegives.org. Be a part of our conversation on Facebook, Instagram, Twitter and LinkedIn.