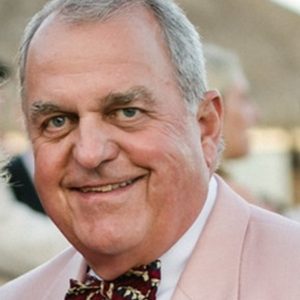 IECF is pleased to host educational workshops through our Professional Advisors Council (PAC), providing timely information on best practices in planned giving. Financial planners, attorneys, CPAs and nonprofit development officers from Riverside and San Bernardino Counties attended the virtual PAC meeting on April 26, 2022. Donors will find this information helpful, too! A recording is available here.
Our presenter, Jim Normandin, and a panel of three professional advisors led the discussion on Your Client Wants to be Philanthropic. What's Next? How to Ensure the Client's Legacy and their Selected Charities Work in Concert. 
Donors who work with professional advisors to create a legacy plan want to be sure that their vision for the gift will be carried out in accordance with their wishes. It doesn't always happen that way, though! Jim shared several stories illustrating the importance of clear, precise communication with clients. Under the topic, "What Could Go Wrong?" we learned about a married couple who neglected to name a successor trustee in their estate plans. Unfortunately, both passed within a short time of each other, resulting in needless delays. The charity lost part of the intended donation because of extra court and legal expenses.
Additional topics covered ways to help clients maximize their philanthropic impact. Examples include: involving the donor and family in discussions to determine their philanthropic mission; researching organizations to ensure they match the donor's values and goals; and staying connected with the gift recipient to confirm that they followed the Gift Agreement (another invaluable tool to offer clients).
We invite you to view the recorded meeting here, where both donors and advisors will learn about many resources for achieving philanthropic goals with a team approach, including your philanthropic partners at IECF!  Thanks to Jim and our panelists Joanna Averett, Elizabeth Bawden, and Marcia Campbell for the great discussion! We're grateful to Manufacturers Bank for their sponsorship!
About our guest speakers:
Facilitator:
Jim F. Normandin is a seasoned consultant in philanthropy. He has over 30 years of experience in the design, implementation and management of wealth transfer planning – from simple to complex. He works to meet the finance, estate, and philanthropic goals and objectives of clients and donors.
Panelists:
Joanna Averett, CFP, Principal, Averett Financial Services, Redlands
Elizabeth Bawden, Partner, Withers Bergman, LLP, Los Angeles
Marcia Campbell, Principal, Marcia A. Campbell, CPA, Riverside
Are you a professional advisor looking for ways to assist your clients with their charitable gift planning? Learn more on our Professional Advisors page.
Donors and advisors, we also have an abundance of resources available to you on our dedicated Planned Giving page.
For personal assistance, please contact our Director of Planned Giving, Jose Marquez, CSPG at jmarquez@iegives.org.