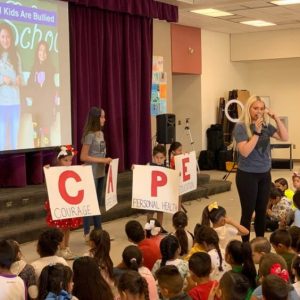 Do you know a nonprofit that you would like to nominate for their good work? If so, tomorrow is the last day to participate in IECF's Lift Up Local program. IECF is inviting the public to "Lift Up Local" by nominating their favorite nonprofit for a chance to receive a $5,000 grant! Nominations are being accepted at iegives.org/liftuplocal through December 31, 2020.
"Lift Up Local was created in appreciation of the many Inland Empire nonprofits that have gone over and beyond in serving their communities while doing so with less resources and limited programming," said Michelle Decker, IECF CEO. "We hope with this opportunity that people are encouraged to support the organizations they see making a difference in their community."
The program has received a record number of entries – nearly 9,000 – so far! Thank you for your support and for helping IE communities recover and rebuild during this unprecedented time.
For more information visit, www.iegives.org/liftuplocal or download the Lift Up Brochure here.