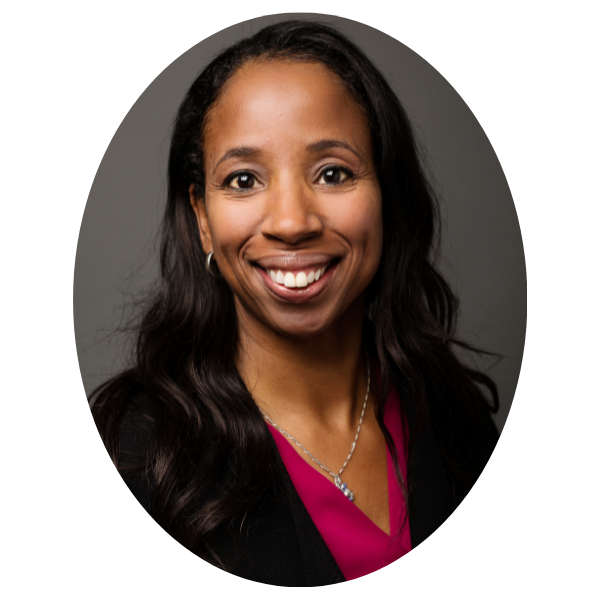 As the daughter of a single mom, Nefertiti "Nef" Long grew up in humble circumstances. Her family moved frequently when she was a child. Although Nef faced adversity, she was fortunate to have teachers, family members and support systems to fill in the gaps and usher her toward success. Through hard work, perseverance and an internal compass of self-confidence, Nef earned her Associate of Arts degree from Chaffey College, her Bachelor of Science Degree in Accounting from California State Polytechnic University, Pomona, and a Master's Degree in Finance from California State University, Fullerton.
Nefertiti is grateful to her family and mentors for their impact on her life. "My sister LaVerne raised me for most of my upbringing," Nef tells us. "She believed in me and created a path for me to succeed in life." Sadly, Laverne passed away from breast cancer at the age of 46.
After losing her sister, Nefertiti found an enduring way to honor Laverne while giving back to her community.
It started with a conversation at IECF (then The Community Foundation) where Nef decided to open a Donor Advised Fund (DAF), The LaVerne Jones Legacy Fund. "Once I learned about my options, it made sense to me that I should create a DAF instead of having money sitting in the bank without appreciation. I could work with the Foundation in recommending grants to nonprofit organizations and causes I cared about. With help from the Foundation, it became easier to manage my giving," she said.
"I have personally benefited in life due to the help of others,"  Nefertiti explains. "As a result, it feels good to do the same." 
Nefertiti's passion for giving back extends beyond a generous philanthropic spirit; she also gives of her time and expertise. Nef joined IECF's board of directors in 2017, and in 2019 became Chair of the Women's Giving Fund. In 2023, she was selected by IECF's board of directors as the new Chair of the Board. Professionally, Nefertiti is the Chief Operating Officer for Alta Loma Enterprises.
"Nef Long lives a personal commitment to building a culture of philanthropy in the Inland Empire, and her management skills and business knowledge have helped our professionalism and strategic direction," said Michelle Decker, IECF CEO and President. IECF is grateful to Nefertiti for her generosity, compassion and investment in the betterment of our region.
The original version of this story about the Laverne Jones Legacy Fund appeared in our 2018 Annual Report. In celebration of Women's History Month, we're proud to share the stories of several Women in Philanthropy. These are generous supporters whose donations undergird our efforts to create a vibrant, prosperous and shared future for all.
Learn how you can create a legacy that lasts. Contact our Charitable Giving Team or visit our Planned Giving website.
Stay up-to-date on all the good work we're doing in the Inland Empire! Sign up for our free monthly eNewsletter.