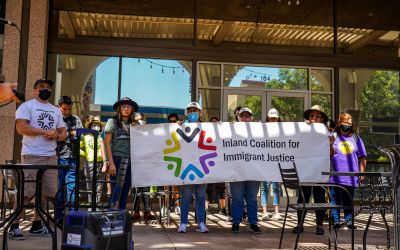 Local journalism is the heartbeat of our communities. It keeps us connected, informed, and aware of the issues that affect our daily lives. From school board decisions to city council meetings, it's the medium through which we learn about local events, our communities and our neighbors, and it's how we hold our institutions accountable. In a rapidly evolving digital landscape, however, national and international stories now dominate the news – often at the expense of important local stories and perspectives.
Some eye-opening statistics underscore the importance of funding local journalism:
Newspaper Circulation Decline: Over the past 20 years, U.S. newspaper circulation has declined by about 50%, from 122 million in 2000 to 61 million in 2020. (Source: Pew Research Center)
News Deserts: Approximately 20% of U.S. counties have no local newspaper, creating "news deserts" where communities lack access to essential local news coverage. (Source: UNC School of Media and Journalism)
Local TV News Stations Cutting Staff: Local TV news stations have seen a 40% reduction in staff over the past two decades, leading to diminished coverage. (Source: Pew Research Center)
Decline in Local Radio News: Local radio stations have seen a significant decline in news programming, with the number of newsroom employees dropping by nearly 40% from 2004 to 2019. (Source: Pew Research Center)
Community Newspaper Closures: Since 2004, more than 2,100 community newspapers have closed or merged, leaving many areas without a dedicated local news source. (Source: UNC School of Media and Journalism)
Decline in Investigative Reporting: As newsroom budgets shrink, investigative journalism, which plays a crucial role in holding local institutions accountable, is among the hardest-hit areas.
Recognizing its vital role in informing and shaping our region, IECF is proud to offer resources to strengthen local journalism: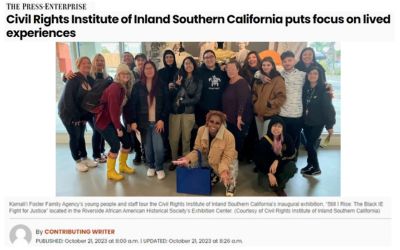 By supporting and funding local journalism, we invest in the resilience, connectivity, and vitality of our neighborhoods, ensuring they remain well-informed and prepared to face the challenges of our ever-changing world. We invite you to join us in keeping local journalism alive and well in the IE! Visit our website to donate to any of the funds mentioned above and make a meaningful contribution to the future of communication in our communities.
Stay up to date on all the good we're doing through the power of philanthropy. Sign up for our free monthly eNewsletter, Philanthropy Matters.