IECF joins the community in grieving the passing of two community icons with whom we were fortunate to work for many years. These women share a legacy of selfless contribution, compassionate giving, and a heart for the youth of our region.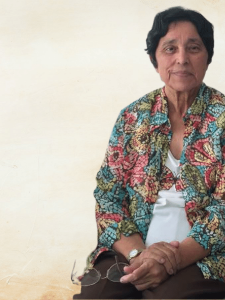 Marta Macias Brown
The IECF team mourns the loss of Marta Macias Brown, who died peacefully at her home on December 17, 2021, at the age of 77.
Marta Macias Brown, a San Bernardino native, gave back to her community through a lifetime of advocacy for social justice, equity and equality in education, the arts, women's rights, and energy and conservation issues. As a valued and long-time donor to IECF, Marta provided gifts to our Youth Grantmakers Program and the Diana Harrison Fund for scholarships to San Bernardino Valley College and Crafton Hills Colleges.
In honor of her late husband, Congressman George E. Brown, Marta established the George E. Brown Jr. Donor Advised Fund (DAF) with IECF in 2010 to preserve and archive his congressional papers on science and technology, conservation, energy, and civil rights. Through the George E. Brown DAF, grants have been awarded to the Make Hope Happen Foundation and the University of California Riverside Foundation. Marta's efforts on behalf of her late husband led to the development of the George Brown Legacy Project at the University of Riverside, a permanent collection and archive of Congressman Brown's papers at the Tomas Rivera Library.
Among her many achievements, Marta was well known as co-founder of El Chicano newspaper, along with her sister, Gloria Macias-Harrison, who is a local community activist and former IECF board member.
Before her recent retirement, Marta led the George and Marta Brown Foundation for Science. She was active on several boards of directors, including the US-Mexico Foundation for Science and the Casa Ramona Community Center in San Bernardino. Marta also served the State of California as a member of the Medical Quality Review Board, the Judicial Nominees Commission, and the Board of Governors State Bar of California.
Michelle Decker, President and CEO of IECF, said, "Marta was a living example of the values we embrace at IECF: Integrity, Inclusion, Excellence, Collaboration, and Knowledge. It was our great privilege to know and work alongside her. We extend our sincere sympathies to her family and the community she served."
Photo Credit: Gloria Macias Harrison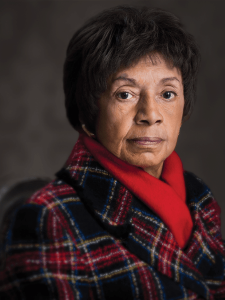 Dr. Lulamae Clemons
We are saddened to share the news of Dr. Lulamae Clemons' passing on January 7, 2022. She was 104 years old. Dr. Clemons' death marks the Inland Empire's loss of a remarkable civil rights leader, relationship-builder, and tireless advocate for equity in education. Dr. Clemons was a valued IECF partner, having served on scholarship committees for over a decade. We relied on her wisdom and insight in reviewing scholarship applications for the Ruth Shroff, Elizabeth C. and Jack B Clark Sr., and Dr. Barnett Grier and Eleanor Jean Grier Scholarship Funds.
Education was always a priority for Dr. Clemons. She graduated from junior college, obtained her nursing degree, and then worked in a Black hospital in Detroit. The doctor who owned the hospital encouraged her to pursue a bachelor's degree, which sparked a lifelong interest in learning. She received her Bachelor of Science degree (Lincoln University), Master of Arts in Public Health Administration (Columbia University); Doctorate of Education (University of Southern California); and a postgraduate certificate as a Pupil Personnel Services Administrator (Harvard).
In 1956, Dr. Clemons became the Director of Intergroup Relations for the Riverside County Office of Education. In the 1960s, she led the UCR-based Title IV School Desegregation Project. Among her many accomplishments that continue to benefit our community, Dr. Clemons is remembered for establishing the Riverside Head Start branch and for her instrumental role in securing the Martin Luther King, Jr. statue located on the Main Street Pedestrian Mall very near our Riverside offices.
"Dr. Clemons was a steadfast, compassionate, and strong leader whose stories of endurance, perseverance, and achievement inspired many to realize their dreams. She was a staunch advocate for youth, providing opportunities and resources for them so they could succeed academically and become great assets for their communities. Her loss will be felt profoundly," said Celia Cudiamat, Senior Vice President of Grants and Community Impact for IECF.
Photo Credit: Benoit Malphettes (For Black Voice News)