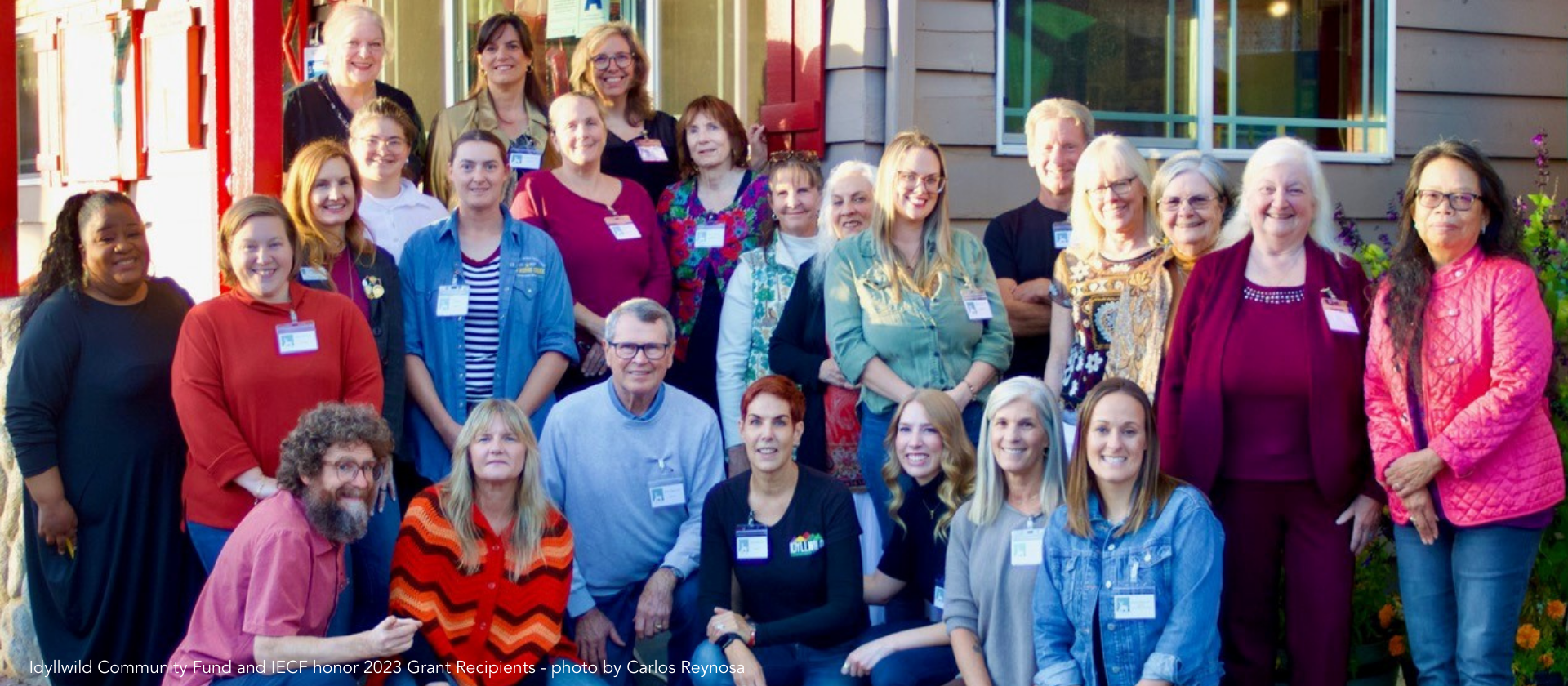 The Idyllwild Community Fund (ICF) originated in 1995 when a couple came to a local attorney and wanted to make an anonymous donation of $10,000 to benefit the community of Idyllwild.  Their particular interests were in the Friends of the Idyllwild Library and the Idyllwild Fire Department.  Their hope was that the donation could be kept intact with the interest it earned to be used in Idyllwild, as needed.
At this time interest rates were at 5%.  Realizing that this amount would not earn much money, it was suggested that representatives of a broad cross-section of the Idyllwild community might be asked to help generate ideas.  On a cold, blustery day, a group representing 12 Idyllwild organizations met in a bank meeting room.  A suggestion was made that perhaps affiliating with The Community Foundation of Riverside and San Bernardino Counties might be helpful.  A representative of The Community Foundation later met with the group at the Community Center on Franklin Drive, offering ideas and support.  The ICF became associated with The Community Foundation in April of 1996.  The first grant was distributed in 1999.
With the passing of an active committee member and generous benefactor in 1999, endowments of $100,000, $10,000, and $20,000 were established in her family members' names, bringing the total of endowments to a truly beneficial level.
Inland Empire Community Foundation has continued to guide and assist the ICF in the management of the endowments and the granting process.  Additionally, awareness of other funding sources has been brought to the community through the involvement of the Foundation.
Since 1999 the ICF has granted over $360,000, all distributed to Idyllwild organizations in keeping with the original intent of the founders.
GIVE TO IDYLLWILD COMMUNITY FUND ENDOWMENT GIVE TO IDYLLWILD COMMUNITY FUND GENERAL OPERATIONS  GIVE TO IDYLLWILD COMMUNITY FUND YOUTH GRANTMAKERS
2023 ICF Advisory Committee
Nancy Beddingfield
President
Tanya Jordening
Social Media Chair
Shannah Zorn
Vice President
Jon Zorn
Youth Grantmakers Chair
Molly Coyner Cozens
Secretary
Members-at-Large:​
Alex Cameron
Heather Companiott
Shelly Downes
Chris Singer Perreault