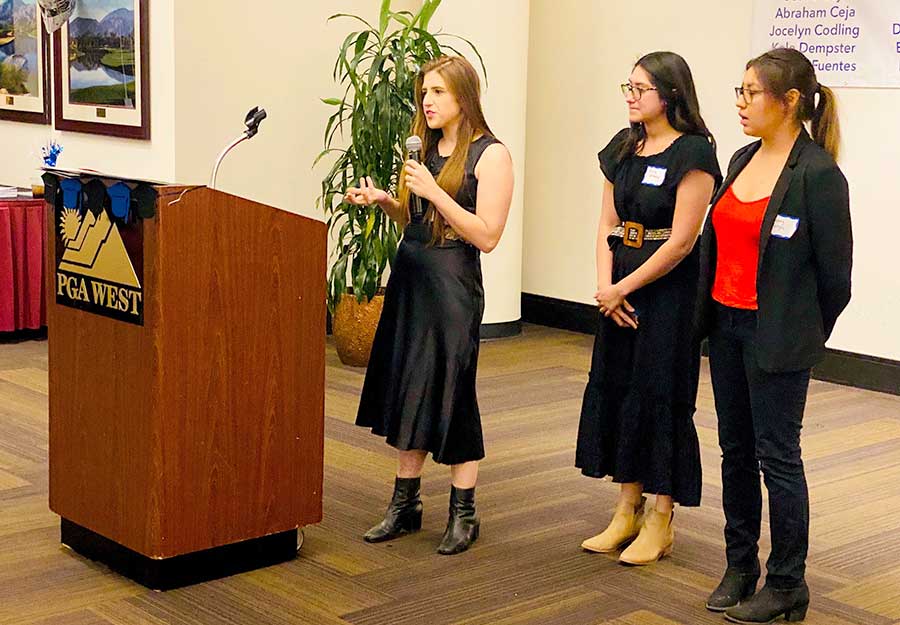 Scholarship recipients, Elizabeth Olds, Kiera Olivares, and Jenny Vargas speak to PGA WEST members about their goals for the future.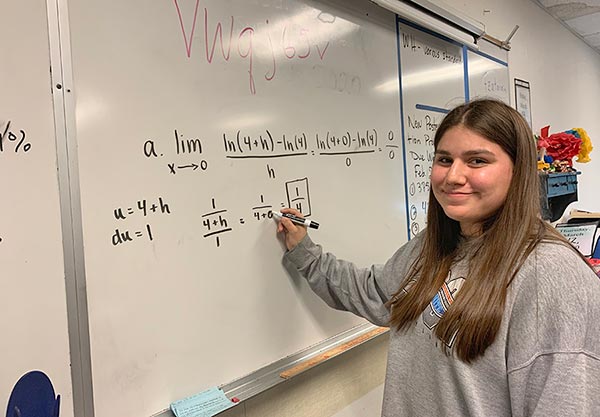 Abigail Angel plans to become a high school math teacher with the goal of returning to teach in the Coachella Valley.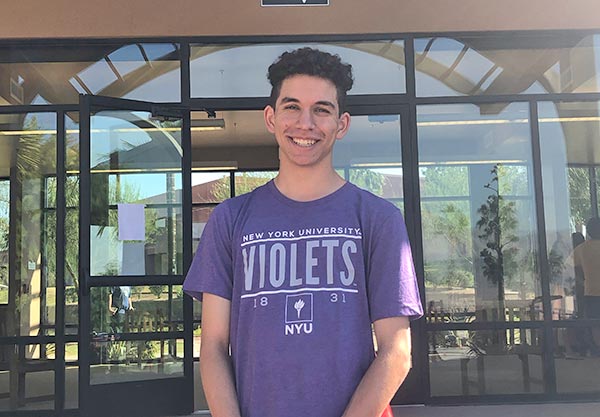 Jackson Dean is a second year undergraduate student at New York University where he is pursuing a degree in performing arts.
PGA West Education Fund
Established in 2018 to benefit the PGA WEST employee team members, staff, and their dependents by providing scholarships for college or vocational training.
Read more about the PGA West Education Fund in the Desert Sun.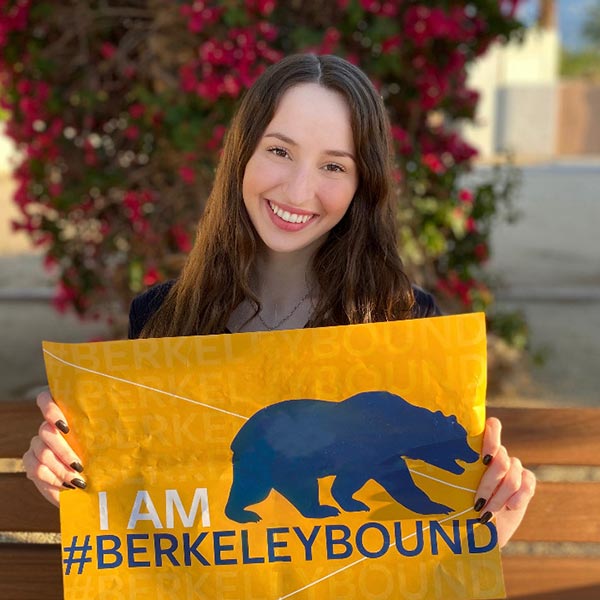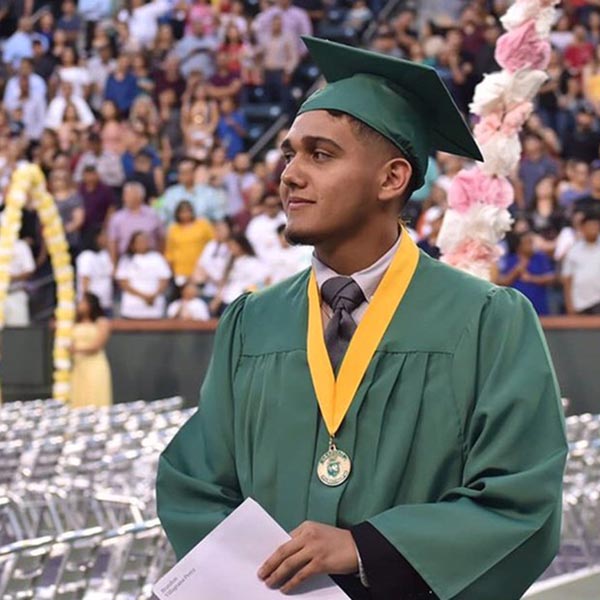 Brandon Villagrana is using his scholarship to obtain the necessary supplies he needs to complete his degree in Visual Arts.