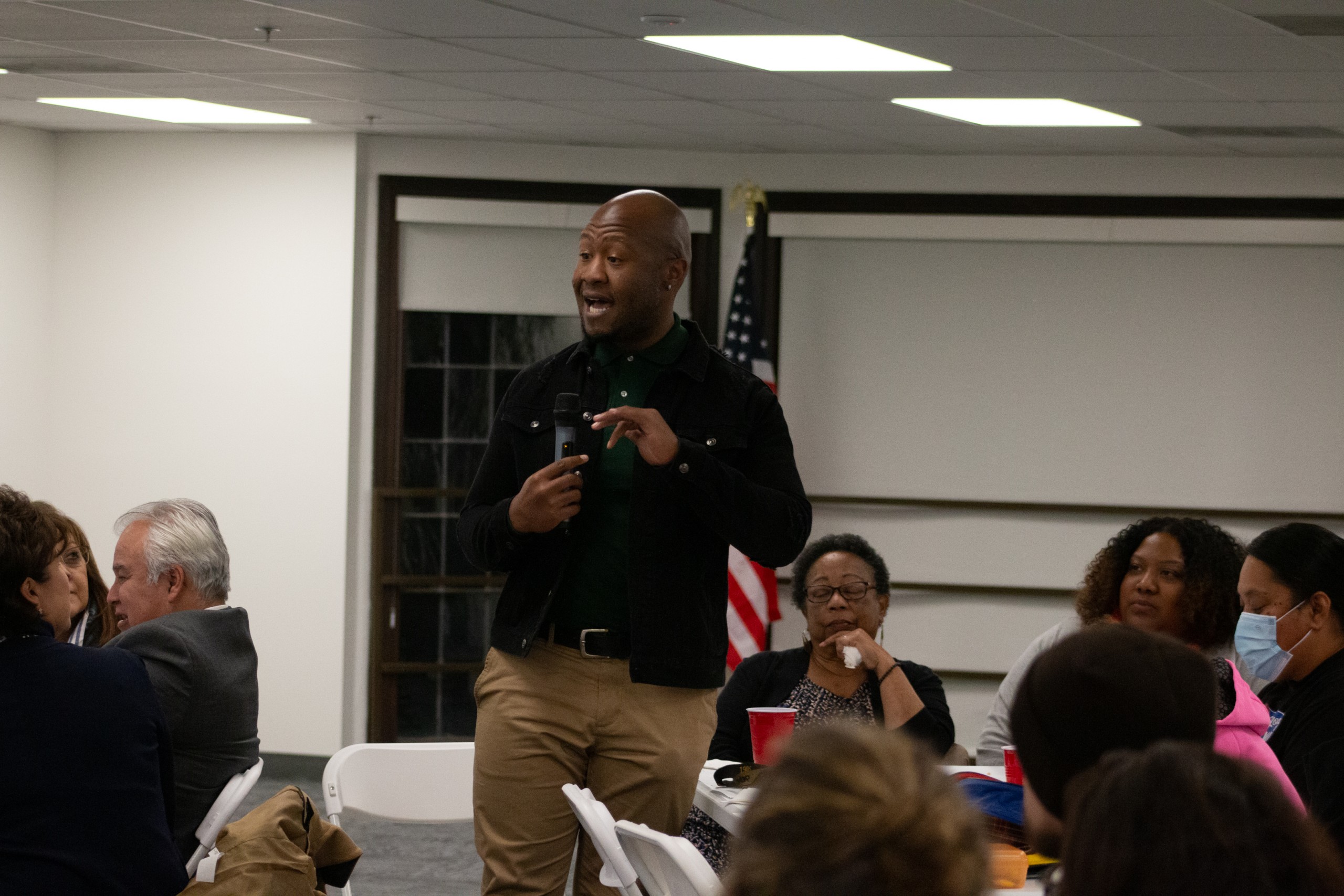 As Creative Corps Inland SoCal prepares to launch a $4.7M grant opportunity, the organization invited artists, creatives, and interested community members to join in on Listening Sessions across the region. The effort was designed to gain input that will be incorporated into grant program guidelines, scheduled for release in March 2023. Listening Sessions were held virtually and in Riverside and San Bernardino Counties. Those who were unable to attend can soon submit input via a form on the website.
Funding will support IE artists, cultural practitioners and groups to increase awareness related to pandemic recovery, water and energy conservation, disaster preparedness and recovery, civic participation, and social justice in high-priority communities across the region.
A local collaborative is overseeing the grant process. IECF serves as the Administering Organization, in partnership with Arts Connection, California Desert Arts Council, and Riverside Arts Council. Funds will be distributed as follows:
$3.8 million will be re-granted directly to artists and community-based organizations/ government agencies/etc. to hire artists
20% ($950,000) reserved for administration, program design, technical assistance, and media support
Technical assistance will be provided for all artists and applicants by local mentors and at public workshops for no cost.
Grant Timeline
November-December 2022: Information sessions and outreach
January-February 15, 2023: Regional Listening sessions
Feb. 16 to Mar. 10, 2023: Program Design Team co-design RFP
March 16, 2023: RFP Announcement and Opening
May 1, 2023: Application Submission deadline
Week of June 5: Decision-making meeting
June 15: Grant awards announced
July 1, 2023 to June 30, 2024: Funded grants performance period
July 1, 2024 to September 15, 2024: Culmination events/activities, final reports
For more information, visit www.creativeinlandsocal.com.
Don't miss any news about all the good being done in our region through the power of philanthropy!
Sign up for our monthly eNewsletter, Philanthropy Matters: