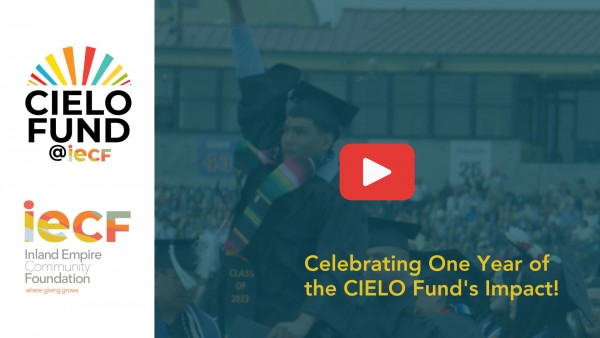 The CIELO Fund is celebrating an incredible year of achievements! Join us for an inspiring afternoon on Saturday, September 16th as we mark this significant moment in our journey to uplift Latino communities and help them thrive.
Celebrating a year of impact, the CIELO Fund invites you to attend its Brunch Celebration Event on Saturday, September 16th at California State University, San Bernardino! You'll enjoy a delightful brunch and an afternoon of inspiration as we recognize the accomplishments of the Fund in grantmaking, scholarships, narrative change, and research over the last 12 months.
Launched during Latino Heritage Month in 2022 as an IECF signature fund, CIELO's mission stood out: To uplift and invest in the region's Latino community. Thus far, the CIELO Fund has awarded $280,000 in grants to 25 Latino-led and Latino-serving organizations and, in August, awarded $125,000 in scholarships to 83 Latino students throughout the Inland Empire. The action is part of a remarkable effort through the inaugural CIELO Fund Scholars Program.
"The CIELO Fund leadership committee decided to directly invest in the next generation of Latino leaders and students through the CIELO Fund Scholars Program, which was created to tackle some concerning statistics head on," says Jesse Melgar, IECF Board Member and CIELO Fund Founding Chair.
The Fund will also be making some exciting announcements during the program to further this work.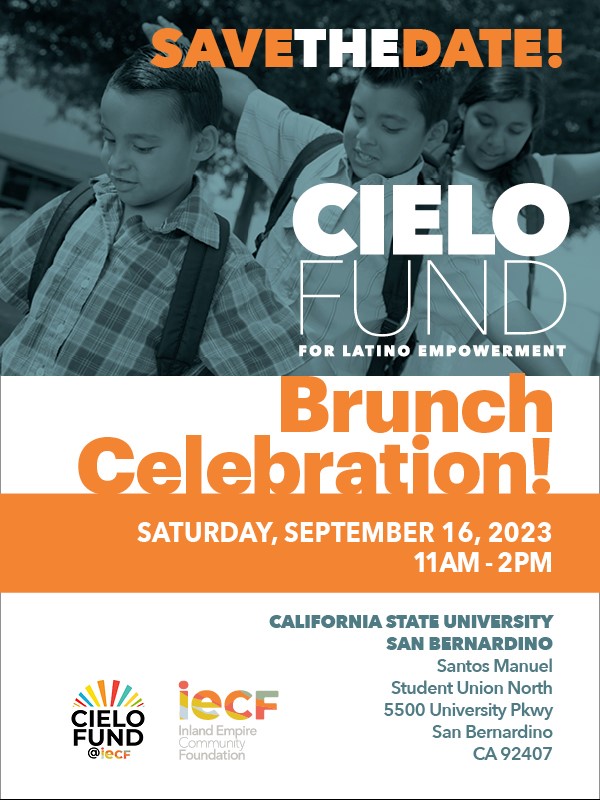 Come celebrate with us!
Saturday, Sept. 16, 11 a.m. at Cal State San Bernardino.
Tickets are $50.
Seating is limited
Register Today!
Become a Sponsor