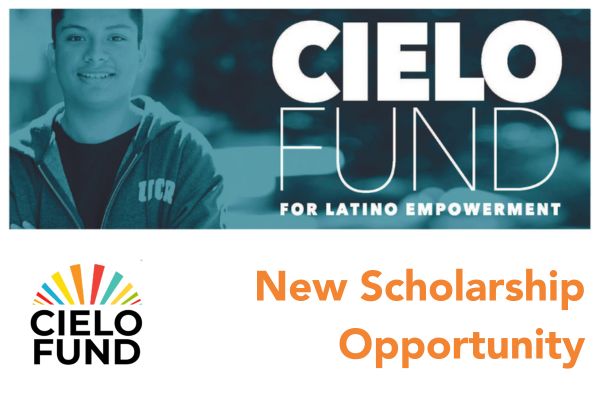 IECF is now accepting applications for the CIELO Fund Scholars Program for Latino Empowerment! This inaugural scholarship program provides financial support for Latino students pursuing their college education, especially those intending to remain and work in the IE. Scholarship awards range from $1,000 to $2,000, and the application deadline is April 30, 2023.
Jesse Melgar, IECF board member and chair of the CIELO Fund says, "We are excited to invest in the next generation of Latino scholars through the first-ever CIELO Fund Scholars Program. We invite high school, college, and graduate students committed to uplifting underserved communities to apply — especially those intending to work in the Inland Empire when they're done studying."
Notably, the program aims to support civic-minded students who want to give back to the region and demonstrate motivation, perseverance, and a sincere desire to put their education to work for the benefit of the Inland Empire and underserved communities.
To be eligible for the scholarship, applicants must be of Latino heritage and either a graduating senior or current college student. The program offers a one-time scholarship award of $1,000 to $2,000 to students attending an accredited four-year public, two-year community college or private institution of higher learning within the Inland Empire. Priority will be given to those students who intend to work in the region upon graduation. Scholarship awards can be used for tuition, books, education fees, and/or living expenses. All students are welcome to apply, regardless of immigration status.
The Cultivating Inland Empire Latino Opportunity, or CIELO Fund, was launched in 2022 at IECF with a mission of uplifting and investing in the region's Latino community. Earlier this year, the CIELO Fund awarded $280,000 in grants to Latino-led and Latino-serving organizations throughout Riverside and San Bernardino counties.
For a full description of the scholarship program, and to determine eligibility and apply, please visit www.iegives.org/scholarships. Scholarships will be distributed beginning in spring.
Share this exciting opportunity with students and families today!
Don't miss any of the good news about our work in the Inland Empire, fueled by the power of philanthropy. Sign up for our free monthly eNewsletter!