IECF is a proud partner of the 2023 California Economic Summit. Join us as we work together to create a more inclusive, sustainable California where all can prosper!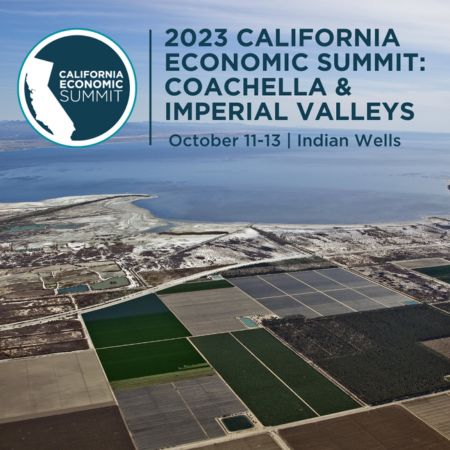 Registration for the 2023 California Economic Summit taking place in Indian Wells on October 11-13 is now open! IECF is a proud partner of the 2023 California Economic Summit. This year's Summit, produced by CA FWD, in partnership with members of its California Stewardship Network, marks the 12th annual gathering of private, public and civic leaders from across the state's diverse regions committed to building an inclusive and sustainable economy where all Californians can prosper.
Michelle Decker, IECF's CEO and President, will speak at the October 12th breakout session on Resilient and Productive Landscapes. She'll discuss IECF's role in forest health, water sustainability and landscape resilience, which are crucial to achieving our climate goals and improving and protecting the quality of life of all Californians.
The Summit continues to be the premier statewide event where businesses, governments, regions, communities and young leaders come together to develop triple-bottom-line policy solutions that balance racial and geographic equity, environmental sustainability and economic growth. The Summit's policy recommendations will inform collective action in 2024 and beyond. Join CA FWD and this growing network in shaping California's future.
Register here
Stay up to date on all the news about our work, powered by philanthropy! Sign up for our monthly eNewsletter, Philanthropy Matters.