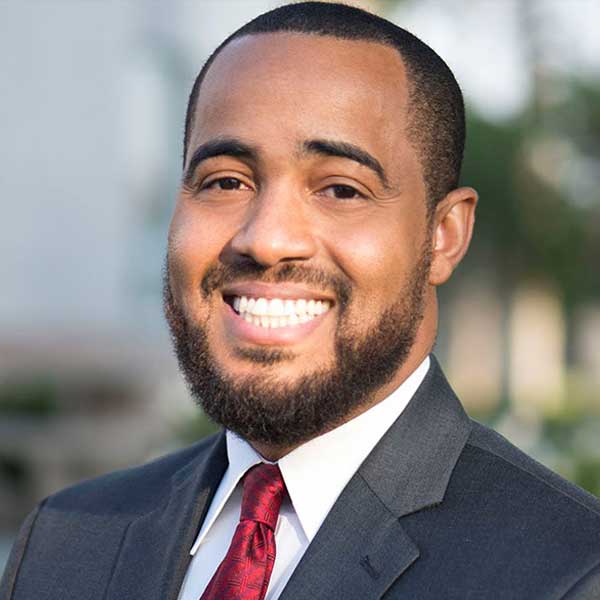 Member, San Bernardino Community College District Board of Trustees
Community Agent of Strategic Planning, Rialto Unified School District
Joseph R. Williams
Joseph R Williams an elected member of the San Bernardino Community College District Board of Trustees, which oversees Crafton Hills College, San Bernardino Valley College, and Empire KVCR – the PBS and NPR affiliate station for Inland Southern California on TV channel 24 and 91.9 FM. Williams has served on the board since 2013 representing Area 2 which includes the communities of Muscoy, Rialto and San Bernardino.
Williams is Community Agent of Strategic Partnerships at the Rialto Unified School District and is a governor's appointee to the California Community College Board of Governor's and California Workforce Development Board. Additionally, he is the founder of Youth Action Project (YAP), a non-profit organization dedicated to preparing Inland Empire students for college and workplace success. Prior to founding YAP, Williams served the County of San Bernardino for nine years, working in behavioral health, workforce development, and sheriff's departments.
Williams is an alumnus of Crafton Hills College and San Bernardino Valley College. He earned his bachelor's degree in business administration from the University of Redlands, and a master's degree in social impact from Claremont Lincoln University.