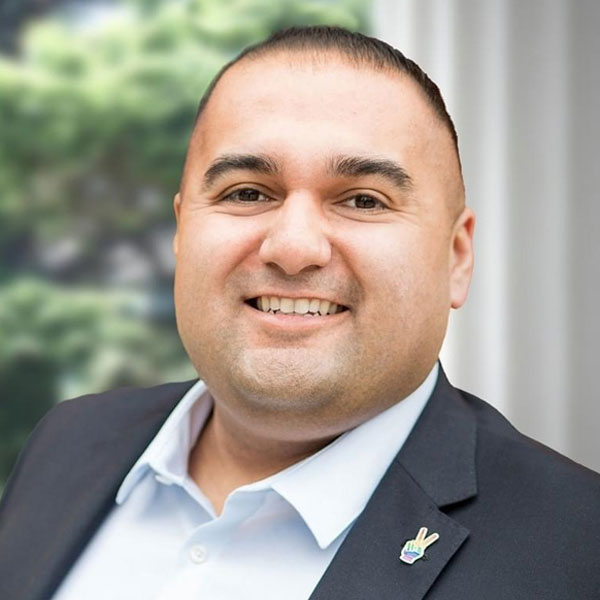 Jesse Melgar
Senior Advisor,
UC Berkeley Possibility Lab
Jesse Melgar is the Senior Advisor for Strategy & Public Affairs at the University of California Possibility Lab after serving for several years as a Senior Advisor to a policy initiative at UC Berkeley. Prior to these roles, Jesse worked in state government for nearly a decade, most recently serving as Communications Director and Press Secretary for California Governor Gavin Newsom during the unprecedented crisis of the COVID-19 pandemic. He previously led communications for United States Senator Alex Padilla during his first term as California Secretary of State, Insurance Commissioner Ricardo Lara during his tenure as a state senator, the California Latino Legislative Caucus, and Equality California.
Jesse is the founder and chair of the Cultivating Inland Empire Latino Opportunity Fund at the Inland Empire Community Foundation, known as the CIELO Fund. The CIELO Fund grants money to support Latino led — and serving — organizations throughout the region. In 2023, Jesse co-founded the Inland Empire LGBTQ Resource Center and accompanying $1 million Empowerment Fund to support LGBTQ organizations in the bi-county region.
Jesse currently serves as an advisory board member for the UC Riverside School of Public Policy and Equality California, and is appointed by Governor Newsom to the California Volunteers Commission where he advocated for Inland Empire colleges and universities to receive millions in state funding for the new California Volunteers College Corps program.
He earned his bachelor's degree with dual majors in Political Science and Chicano Studies from the University of California, Los Angeles, and his Master of Public Policy from the University of California, Riverside School of Public Policy as a member of the inaugural cohort and recipient of a full-tuition merit scholarship.