IECF recently participated in the 2023 California Economic Summit hosted by California Forward (CA FWD) on Oct. 11-13 in Indian Wells. Our team was proud to be among a significant presence of Inland Empire leaders, making up 25 percent of summit registrants. Several organizations there included CSUSB, Inland Empire Economic Partnership, Riverside Community College District, City of Rialto, and Riverside Arts Council, among others.
The Summit is an annual event that brings together leaders from across the state to discuss and develop solutions to address the most pressing economic issues. It provides an invaluable platform for knowledge-sharing, collaboration, and collective action.
"I was energized by the amount of content and connectivity to keep moving inclusive, sustainable economic and community development forward," said Michelle Director, IECF CEO. "I'm especially grateful for the hard-working California Forward team, and my amazing colleagues in the California Stewardship Network who have become critical to how we make and implement policy in CA. Together we bring vital regional experience that influences the work happening each and every day in Sacramento!"
At the Summit, IECF was among the key players advocating solutions to building a prosperous Inland Empire. By engaging with stakeholders from all sectors, the Foundation seized the opportunity to discuss ways to tackle economic disparities, housing issues, and workforce development in the Inland Empire.
IECF thanks Steve Frisch at the Sierra Business Council and Glenda Humiston at UCANR for including Michelle Decker and Inland Empire Community Foundation's Forest & Fire Coordinator, David Hernandez, on the Resilient and Productive Landscapes panel discussion. We welcomed the opportunity to elevate why wildfire and forest health funding is integral for Southern California and the IE.
We are also grateful for time spent with California's Lieutenant Governor Eleni Kounalakis to give an overview of our work in the Inland Empire and how we can partner with the State of California to improve the lives of people in our region.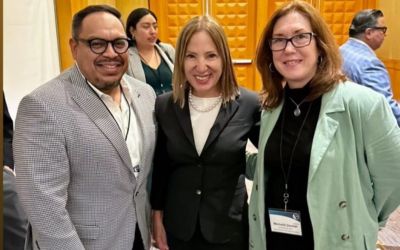 And a special thank you to our State of California Partners: California Labor & Workforce Development Agency Secretary Stewart Knox, California Governor's Office of Business and Economic Development (GO-Biz) Dee Dee Myers, E. Kaina Pereira, Aracely Campa Ramirez and newly minted Alex Avila, California Office of the Small Business Advocate (CalOSBA) Director Tara Lynn Gray, Senior Advisor for Social Innovation Elena Chavez Quezada, Governor's Office of Planning and Research (OPR) Samuel Assefa and our very own #IECF team-member-turned-Education-Policy-Associate, Michael Wiafe, MPP. We appreciate their commitment to our region!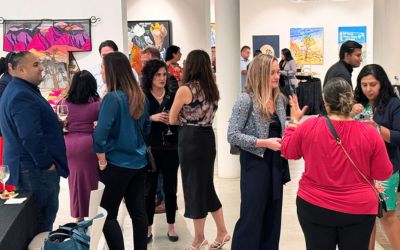 The Summit's highlights included meetings, tours, and a beautiful reception hosted by Inland Economic Growth & Opportunity (IEGO).
"We extend our deep gratitude to Coachella and Imperial Valleys – with heartfelt thanks for sharing their opportunities and the struggles in the community," said Decker, "Pueblo Unido, Alianza Coachella Valley, Lift to Rise, Comite, and Todec Legal Center and so many others – our CBOs hold the wisdom and the work. The world offers many challenges – but the cross-sector community we build at the Summit keeps us going."
Stay up to date on all the good work we're doing in the Inland Empire through the power of philanthropy! Sign up for our monthly eNewsletter today.