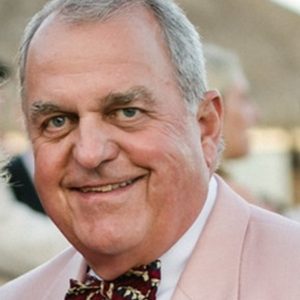 Join us at our next Professional Advisors Council (PAC) meeting, Tuesday, April 26 from 11:30 am to 1:30 pm.
Topic: Your Client Wants to be Philanthropic. What's Next?
How to Ensure the Client's Legacy and the Charity Selected Work in Concert
We are pleased to have as our Guest Speaker and Facilitator Jim F. Normandin, a seasoned consultant in philanthropy. Jim has over 30 years of experience in the design, implementation and management of wealth transfer planning – from simple to complex – designed to meet the finance, estate, and philanthropic goals and objectives of clients/donors.
Joining Jim as panelists are:
• Joanna Averett, CFP, Principal, Averett Financial Services, Redlands
• Elizabeth Bawden, Partner, Withers Bergman, LLP, Los Angeles
• Marcia Campbell, Principal, Marcia A. Campbell, CPA, Riverside
During this session, Jim and the panel will discuss how best to answer the following:
• What charity(ies) do your clients want to support? Local? National?
• How do you verify the legal and correct name of the charity(ies) selected?
• Are the selected charities qualified 501(c)(3) vs a 501(c)(4)? Does it matter?
• What if the selected charity no longer exists, has changed its purpose, or isn't qualified upon the client's passing?
• What does the client want the charity to do with their money or gift? (Gift Agreements)
• What if the charity is too small – and the gift is too large – for the charity to handle?
• What kind of support and resources are available from IECF?
his virtual meeting will take place on Zoom. Register today! After registering, you will receive a confirmation email containing information about joining the meeting.
For questions about the Professional Advisors Council, please contact Jose Marquez at jmarquez@iegives.org.
Thank you to our sponsor!