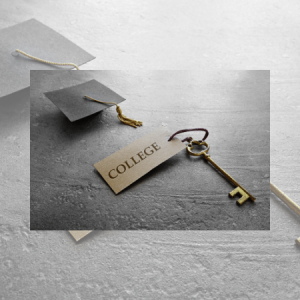 Bruce and Regen Dennis don't take their achievements and successful careers for granted. "We've always been aware that it was education that opened doors of opportunity for us," Regen says. "As I was growing up, there was never a doubt that I'd go to high school and college."
After retiring from Seattle to Park City, Utah, Bruce and Regen observed a lack of funding for education in rural areas, especially within the Latino communities. "Scholarship funds are pretty available in big cities," she says, "Seattle has software and old money to support the needs of the community. Families in remote areas have reduced access to those resources."
Although philanthropic giving was always a part of the Dennis's plan, they hadn't really settled on the specifics of where and how to give. That changed when Regen took a Spanish class. As part of her homework, she began practicing conversational Spanish with a neighborhood landscape gardener and other native speakers. "Once we moved from general conversation to getting to know each other, I began to learn how much they valued education for their children. I watched some of them grow from day laborers to owners of their own construction or landscaping companies­ – always bettering themselves so their children could go to school."
Warm weather lured Regen and Bruce to Rancho La Quinta, where they now live year-round. They became acquainted with IECF through the Rancho La Quinta Country Club, which holds a fund with IECF to support educational opportunities for the country club staff and their dependents. "There's such an amazing need out here," Regen says. "We wanted to broaden the scope of our giving beyond our neighborhood." In 2019, they endowed The Bruce and Regen Dennis Scholarship Fund to provide scholarships for low-income Latino/Hispanic students residing in the Coachella Valley.
As an administrator of her step-father's endowed fund for law students at the University of Washington, Regen says she understands how much a scholarship can mean to a student who's struggling to finance their education. "It's a joy to read those thank you letters, and a fabulous feeling to know that we're impacting real lives."
The Bruce and Regen Dennis Scholarship Fund offers renewable scholarships for up to two years for students attending a four-year accredited institution. November 2021 marked the first distribution of funds with a scholarship awarded to Juan Vega of Cathedral City. Juan is a freshman at Cal State San Bernardino/Palm Desert Campus. He is pursuing a degree in Kinesiology with an emphasis on Exercise Science. In a fitting culmination of Regen's first inspiration for the scholarship fund, Juan tells us that his parents have always encouraged him to attend college. "My dad is a landscaper," Juan said. "I've worked alongside him since I was six years old, and after those long, hot days in the sun, he would always tell me he wanted something more for me. I'm honoring my parents by dedicating myself to a college degree."
To learn more about how you can help create pathways to success for those in your own community, contact Brie Griset Smith, Senior Vice President of Charitable Giving at bgrisetsmith@iegives.org or 951.241.7777.